Panel Discussion: Dialectics without Synthesis
Wednesday, November 4, 2020 / 1:00 PM - 2:00 PM (PST)
With Naoki Yamamoto, Aaron Gerow, Masha Salazkina
This Film and Media Studies/Carsey-Wolf Center Colloquium featured Naoki Yamamoto's recently published monograph, Dialectics without Synthesis: Japanese Film Theory and Realism in a Global Frame (UC Press, 2020). The monograph explores Japan's active but previously unrecognized contributions to the global circulation of film theory during the first half of the Twentieth Century. It is in an attempt to break with our conventional treatment of "theory" as the exclusive domain of the West. The event featured brief presentations by Aaron Gerow (Yale University) and Masha Salazkina (Concordia University), with a response by Naoki Yamamoto (UC Santa Barbara)
The invited speakers addressed the book's themes and contexts. The conversation pointed to the development of Yamamoto's work with Aaron Gerow, as his former advisor and colleague, and considered new horizons of world cinema and Marxian discourse, marking Masha Salazkina's engagement with Yamamoto's work. A brief response by Yamamoto, and an extended Q&A with those in attendance followed.
Registrants are encouraged to read selections from the monograph (introduction and chapter 5), which can be accessed here.
This virtual event will take place on Zoom. The event is free but prior registration is required.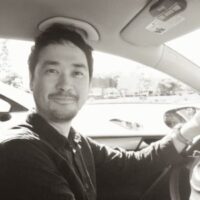 Naoki Yamamoto (UCSB)
Naoki Yamamoto is Assistant Professor in the Department of Film and Media Studies at UC Santa Barbara, with research interests in film theory, Japanese cinema and popular culture, Marxism, documentary film, avant-garde art, and 20th-century philosophy. Besides his new book on Japanese film theory, he has also edited Tenkeiki no Mediologī [Mediology in Postwar Japan] (with Toba Kōji, Shinwasha, 2019), an anthology on media theory and practice in 1950s Japan.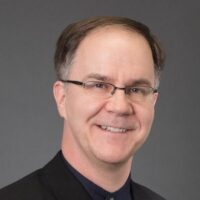 Aaron Gerow (Yale University)
Aaron Gerow is Professor of East Asian cinema and culture at Yale University. His books include Visions of Japanese Modernity: Articulations of Cinema, Nation, and Spectatorship, 1895-1925 (2010); Research Guide to Japanese Film Studies (co-authored with Markus Nornes, 2009 [Japanese version 2016]); A Page of Madness: Cinema and Modernity in 1920s Japan (2008); and Kitano Takeshi (2007). His co-edited anthology Rediscovering Classical Japanese Film Theory—An Anthology (in Japanese) appeared in 2018.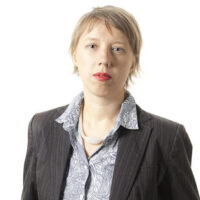 Masha Salazkina (Concordia University)
Masha Salazkina is professor of Film Studies and Concordia University research chair in Transnational Media Arts and Cultures at Concordia University. Her book In Excess: Sergei Eisenstein's Mexico (University of Chicago Press, 2009) positions Eisenstein's unfinished Mexican project and theoretical writings within the wider context of post-revolutionary Mexico and global cultures of modernity. She also co-edited the collections Sound, Speech, Music in Soviet and Post-Soviet Cinema and Global Perspectives on Amateur Film Histories and Cultures (both from Indiana University Press).
Sponsored by the Film and Media Studies Department and the Carsey-Wolf Center.
Film and Media Studies / Carsey-Wolf Center Colloquium Series 2020-21
The UCSB Department of Film and Media Studies and the Carsey-Wolf Center will be co-hosting the long-running Film and Media Studies Colloquium Series for the 2020-2021 Academic Year. In light of the COVID-19 pandemic and the resulting transition to remote learning and program delivery, we will be experimenting with an array of online presentation formats throughout the series.