Orange is the New Black
Wednesday, April 8, 2015 / 7:00 PM (PDT)
Screening Format: NETFLIX (59 Minutes)
With Allison Anders (Director)
Starring: Taylor Schilling, Uzo Aduba, Danielle Brooks, Natasha Lyonne

Special screening of the Golden Globe and Emmy nominated Netflix Original Series Orange is the New Black, based on the true story of a woman sentenced to fifteen months in prison after being convicted of transporting a suitcase full of drug money to her former girlfriend–an international drug smuggler. Reunited in prison, the two women re-examine their relationship and learn to co-exist with their fellow prisoners. (Based on Piper Kerman's memoir, Orange is the New Black: My Year in a Women's Prison.)
We screened Episode 6 from Season 2 ("You Also Have a Pizza"), followed by a Q&A with Director Allison Anders, moderated by Cynthia Felando (Film and Media Studies, UCSB).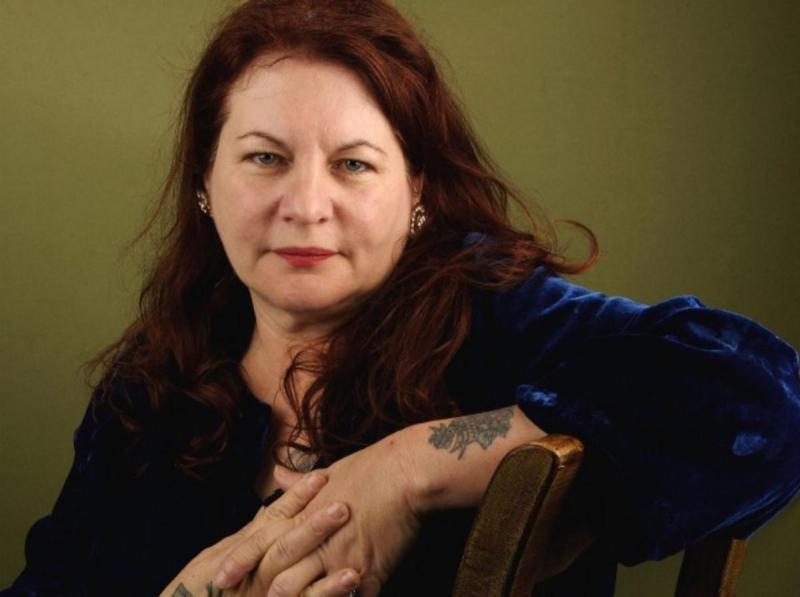 Director Allison Anders

Allison Anders is a Los Angeles-based independent filmmaker. In 1995 she was the recipient of a MacArthur "genius grant" and in 2002 she won a George Foster Peabody Award for distinguished achievement and meritorious service for her semi-autobiographical film Things Behind the Sun. From the release of her acclaimed first feature, Border Radio (1989; co-written and co-directed with Kurt Voss) through the recent critical and popular success of Things Behind the Sun, Anders has established a body of work that is innovative in its visual and sound style and marked by ensemble acting and strong women characters. Her films as writer-director also include Gas Food Lodging (1992), Mi Vida Loca (1993), Grace of My Heart (1996), and Sugar Town (1999; co-directed with Kurt Voss). Anders' films have premiered at the Cannes International Film Festival and at the prestigious Sundance Film Festival, and retrospectives of her work have been held in Thessaloniki, Greece; Sheffield, England; and at the Karlovy Vary Film Festival in the Czech Republic. At UCSB she teaches courses including rock 'n' roll films, autobiographic writing, and music supervision.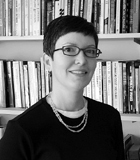 Moderator Cynthia Felando

After graduating from UCLA, Cynthia Felando worked as an art house and film festival programmer. Primary teaching and research interests include American film history and culture, youth culture, contemporary trends in international cinema, and the history and criticism of short films. She is a past recipient of a Distinguished Teaching Award awarded by UCSB's Academic Senate.
Recent publications include Discovering Short Films: The History and Style of Live-Action Fiction Shorts (London: Palgrave Macmillan, 2015); "A Certain Age: Wes Anderson, Anjelica Huston, and Modern Femininity," in New Review of Film and Television Studies 10.1 (2012); book review for Lea Jacobs, The Decline of Sentiment: American Film in the 1920s, in Nineteenth Century Theatre and Film 37.2 (2010); and "Clara Bow is IT," in Film Stars: Hollywood and Beyond, ed. Andy Willis (Manchester: Manchester University Press, 2004).
This event was sponsored by the Carsey-Wolf Center, the Department of Film & Media Studies, the Scott Frank Fund for Screenwriting, and the Rick Rosen Fund for Television Studies.
CWC TV

In recognition of the extraordinary accomplishments of the Center's namesakes, Dick Wolf and Marcy Carsey, the Carsey-Wolf Center is committed to examining television as an institution, industry, and cultural form. In our post-network, multi-channel, multi-media environment, understanding television demands understanding its past as well as its future, through exploration of individual episodes, mini-series, and documentaries.