Now, Voyager
Tuesday, January 14, 2020 / 7:00 PM - 10:00 PM
Screening Format: Blu-Ray (117 Minutes)
With E. Ann Kaplan (English and Cultural Analysis, Stony Brook University)
Director: Irving Rapper


Starring: Bette Davis, Paul Henreid, Claude Rains, Gladys Cooper
In Now, Voyager (1942), Boston heiress Charlotte Vale (Bette Davis) is the victim of a domineering mother (Gladys Cooper) and teeters on the verge of a nervous breakdown. She retreats to a sanitarium, where she is restored to health, sanity, and beauty by a psychiatrist (Claude Rains). Emerging from her retreat, she embarks on a sea cruise, where she falls in love with a handsome married man (Paul Henreid) whose family life has complications of its own. Based on a 1941 novel by Olive Higgins Prouty, Now, Voyager has been central to critical discussions about the women's film, consumer culture, and feminist film theory.
E. Ann Kaplan (Stony Brook University) will join Patrice Petro, Director of the Carsey-Wolf Center, to discuss the enduring legacy of this fascinating film.
Due to unforeseen circumstances, this event is cancelled.  It will be rescheduled for a later date.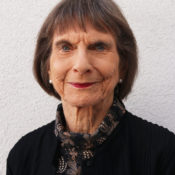 E. Ann Kaplan (Stony Brook University)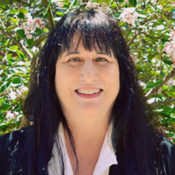 Moderator Patrice Petro
Patrice Petro is Professor of Film and Media Studies, Dick Wolf Director of the Carsey-Wolf Center, and Presidential Chair in Media Studies. She is the author, editor, and co-editor of twelve books, including The Routledge Companion to Cinema and Gender (with Kristin Hole, Dijana Jelaca, and E. Ann Kaplan, 2017), Teaching Film (2012), Idols of Modernity: Movie Stars of the 1920s (2010), Rethinking Global Security: Media, Popular Culture, and the "War on Terror" (2006), and Aftershocks of the New: Feminism and Film History (2002). She served two terms as President of the Society for Cinema and Media Studies, the largest U.S. professional organization for college and university educators, filmmakers, historians, critics, scholars, and others devoted to the study of the moving image.
 This event is sponsored by the Carsey-Wolf Center.
CWC Classics

The CWC Classics program celebrates cinema's rich history, bringing classic films back to the big screen for critical viewing and discussion. These events feature filmmakers, academics, and professionals who can contextualize the production and historical impact of the films. The series occasionally presents classic films in their original 16 or 35 mm formats. CWC Classics events celebrate the history and significance of cinema's enduring legacy.