Niagara
Tuesday, October 20, 2015 / 7:00 PM (PDT)
Screening Format: DCP (Sony 4K Digital Projection)
With Jacqueline Rose (Humanities, University of London)
Director: Henry Hathaway


Starring: Marilyn Monroe, Joseph Cotten, Jean Peters
A unique specimen of baroque Technicolor film noir, starring Marilyn Monroe and Joseph Cotten, Niagara tells the story of a pair of couples at Niagara Falls–one honeymooning, the other disintegrating–and explores desire, insanity, and the drive toward fatal attraction.
Niagara will be introduced by renowned feminist scholar Jacqueline Rose, Professor of the Humanities, Birbeck Institute, University of London. The screening will be followed by a discussion between Rose and Constance Penley, Professor of Film and Media Studies at UCSB, about Hollywood and Monroe, and what Professor Rose has called the "loving cruelty of cinema in relation to women."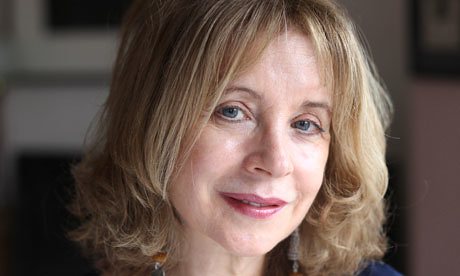 Jacqueline Rose
Jacqueline Rose is internationally acclaimed as a public intellectual for her writing on feminism, literature, and psychoanalysis. She is Professor of the Humanities, Birkbeck, University of London, a Fellow of the British Academy, and a co-founder of Independent Jewish Voices. Her many books include Sexuality in the Field of Vision, The Haunting of Sylvia Plath, On Not Being Able to Sleep: Psychoanalysis and the Modern World, A Question of Zion, and a novel, Albertine, a feminist variation on Marcel Proust's À la recherche du temps perdu.
Rose's work on Marilyn Monroe is taken from her most recent book, Women in Dark Times. The Guardian called it "a manifesto and personal reflection," in which Rose shines a light on those others who have taught her how "to think differently": the revolutionary socialist Rosa Luxemburg, murdered by government henchmen in 1919, the iconic Marilyn Monroe, possibly murdered in 1962, and the German-Jewish painter Charlotte Salomon, who died, five months pregnant, in Auschwitz.
Rose does not argue that Monroe was a feminist, but that she had "something urgent to say to feminism today." Written across her face and body were the desires of America; Monroe represented capitalism to itself. "I don't look on myself as a commodity," she said in her last interview, "but I'm sure a lot of people have." Her beauty was the foil of her country's moral decay, and she knew it. In Niagara, Monroe plays the classic role of the femme fatale, who in America, as in American film, is always made to answer for the desire that she provokes.

Constance Penley
Constance Penley is Professor of Film and Media Studies and Founding Director and Co-Director Emeritus of the Carsey-Wolf Center at the University of California, Santa Barbara. She received her Ph.D. from the University of California, Berkeley, and studied at the Ecole des Hautes Etudes en Sciences Sociales. Her major areas of research interest are film history and theory, feminist theory, cultural studies, contemporary art, and science and technology studies. She is a founding editor of Camera Obscura: Feminism, Media, Cultural Studies and editor or co-editor of the influential collections Feminism and Film Theory, Male Trouble, Technoculture, The Visible Woman: Imaging Technologies, Science and Gender, and The Feminist Porn Book: The Politics of Producing Pleasure (with Tristan Taormino, Mireille Miller-Young, and Celine Parreñas Shimizu). Her books include The Future of an Illusion: Film, Feminism, and Psychoanalysis, NASA/TREK: Popular Science and Sex in America, and the forthcoming Teaching Pornography. She is co-producer of Porn 101 with Katie Morgan for HBO Documentaries. Her collaborative art projects are "MELROSE SPACE: Primetime Art by the GALA Committee" and "Biospheria: An Environmental Opera," on which she was co-librettist. Penley is a recipient of the MacArthur Foundation Digital Media and Learning Award and the Kenneth Burke Society Prize in Rhetorical Criticism.
This event is sponsored by the Carsey-Wolf Center and the Department of Film & Media Studies.
CWC Classics
The CWC Classics program celebrates cinema's rich history, bringing classic films back to the big screen for critical viewing and discussion. These events feature filmmakers, academics, and professionals who can contextualize the production and historical impact of the films. The series occasionally presents classic films in their original 16 or 35 mm formats. CWC Classics events celebrate the history and significance of cinema's enduring legacy.