New Waves: Rome, Open City
Thursday, April 18, 2019 / 7:00 PM - 9:45 PM (PDT)
Screening Format: SONY 4K DIGITAL PROJECTION (103 Minutes)
With Anna Brusutti & Cristina Venegas (Film and Media Studies, UCSB)
Director: Roberto Rossellini


Starring: Aldo Fabrizi, Anna Magnani, and Marcello Pagliero
The production of Roberto Rossellini's Rome, Open City (Roma città aperta, 1945) began only months after the end of the Nazi occupation of Rome and the arrival of Allied forces during the Italian campaign of World War II. The film triangulates the tension of the German occupation through a rich cast of characters: children, landlords, clergy, military men, unwed mothers, cabaret girls, collaborators, resistance fighters, and subversives of all kinds, and of course the city itself. Filmed with both professional and non-professional actors and based at least partially on actual people and events, Rome, Open City continues to garner scholarly attention today for its influential style and historical immediacy, as well as its difficult and storied production in the harrowing aftermath of the war it so effectively evokes.
Anna Brusutti (Film and Media Studies, UCSB) joined Cristina Venegas (Film and Media Studies, UCSB) for a post-screening discussion.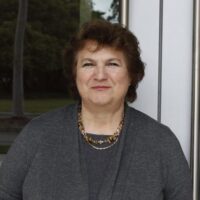 Anna Brusutti (Film and Media Studies, UCSB)

After studying psychology, theatre, and film, Anna Brusutti worked at the Italian Cultural Institute in Los Angeles and has taught cultural studies and film at various institutions. She curates two annual film events and collaborates with cultural organizations. She has welcomed the opportunity to teach in the Film and Media Studies department and has done so for a number of years, teaching courses in Italian cinema, film noir, and children's media.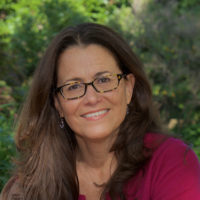 Cristina Venegas (Film and Media Studies, UCSB)

Cristina Venegas is Associate Professor of Film and Media Studies at UCSB, where she teaches and researches film and media history of Latin America, critical approaches to digital media and the history, and politics and practice of film festivals. She is the author of Digital Dilemmas: The State, the Individual and Digital Culture in Cuba (Rutgers, 2010), co-editor of the Media Matters book series, and her essays have appeared in numerous journals and anthologies.
 This event is sponsored by the Carsey-Wolf Center and the Department of Film and Media Studies.
New Waves
The Carsey-Wolf Center's spring 2019 screening series will explore the international legacies of cinematic New Waves. Starting in Italy with Rome, Open City (1945), our series will include films from France, Cuba, China, and Iran. These selections highlight the New Waves' stylistic and narrative experimentation, self-conscious rejection of inherited film conventions, and exploration of contemporary social and political issues. These films capture cinema at its most vital, responding to youth cultures, changing urban landscapes, and the destructive forces of globalization and war.