Mr. Six
Thursday, October 13, 2016 / 7:00 PM (PDT)
Screening Format: SONY 4K DIGITAL PROJECTION (134 Minutes)
With Lora Chen (CEO of China Media Consulting)
Director: Guan Hu 导演:管虎


Starring: Feng Xiaogang 主演:冯小刚
Set in the mean streets of old and new Beijing, thriller Mr. Six (2015) treats the clash of generations as well as that between the ultra-rich and the left-behind. When his son Xiaobo (Li Yifeng) is kidnapped by an ascendant, wealthy gang known for drag-racing luxury sports cars, aging gangster Mr. Six (Feng Xiaogang) calls on a motley crew of old allies for help. The thrilling chase that unfolds reflects on many of the tensions in contemporary Chinese society: between those born to privilege and wealth and those stuck at the bottom, between the local and the global, and between savvy opportunists and those who adhere to old principles of integrity. Feng Xiaogang—most famous for his work as a director and screenwriter—received the 2015 Best Actor Award at the Golden Horse Film Festival in Taipei for his work as the title character.
We were joined for a post-screening discussion and Q&A led by Lora Chen (CEO of China Media Consulting) and Mayfair Yang (Director of UCSB Confucius Institute & Professor of Religious Studies and East Asian Studies Departments).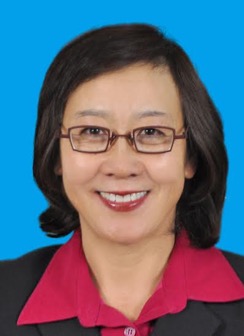 CEO of China Media Consulting Lora Chen 陈炎
Lora Chen was born in China and received her MBA at USC.  Before coming to the United States, Lora was a professional Cinematographer in China, with five features to her credit. She attended Beijing Film Academy as part of China's "Fifth Generation Film Makers," along with directors Zhang Yimou, Chen Kaige and Tian Zhuangzhuang.  She has also taught at the Film Academy in recent years.
Lora has engaged in business development and strategic planning for U.S. media corporations doing business with China, and Chinese companies doing international business.  She has worked with Wanda Film Holding Company, Dalian Wanda Group, Miramax Films, Inc., Walt Disney Imagineering, Metro-Goldwyn-Mayer, Sony Pictures Entertainment, independent production companies and law firms, etc.
Lora also served as Producer and Director of Business Development for the University of Southern California's (USC) Institute for Creative Technologies, a revolutionary center for virtual reality and computer simulation research.
Lora's book Hollywood: The Study of the U.S. Filmed Entertainment Business (in Chinese, 2015) has been a best-seller in China.   Her next book, Chinese Cinema and Film Industry:  A market Review from 1980s to 2016, will be published in English in 2017.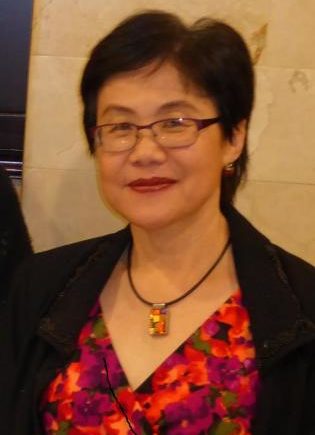 Moderator Mayfair Yang 杨美惠
Mayfair Yang is Director of UCSB Confucius Institute  & Professor of Religious Studies and East Asian Studies Departments.  She was born in Taiwan, and received her Ph.D. in Anthropology at U.C. Berkeley.  She specializes in the Anthropology of Religion, modernity and the state, China Studies, and Gender and Media Studies.  She was Director of Asian Studies at University of Sydney, Australia in 2007-2009.  She is the author of Gifts, Favors, & Banquets:  the Art of Social Relationships in China (1994) (American Ethnological Society prize), and the editor of Chinese Religiosities:  Afflictions of Modernity & State Formation (2008), and Spaces of Their Own:  Women's Public Sphere in Transnational China (1999).  She produced two documentaries:  Through Chinese Women's Eyes(distributed by Women Make Movies) and Public and Private Realms in Rural Wenzhou, China.   She has published in major academic journals such as Current Anthropology, Journal of Asian Studies, Public Culture, Theory, Culture, & Society, Comparative Studies in Society & History, and Annales.  She is working on two books in-progress:  1) Re-enchanting Modernity:  Ritual Economy and Religious Communities in Coastal China;  2) Religiosity, Sovereignty, and Indigenous Civil Society in Coastal China.
This event is sponsored by the Carsey-Wolf Center and the UCSB Confucius Institute.
CWC Global

Media are global by nature; they express culture just as much as they transcend borders. The CWC Global series is dedicated to showcasing media from around the world. This series features screenings and events that place UCSB in conversation with international media makers and global contexts across our deeply connected world.