Modern Family
Friday, April 27, 2012 / 7:00 PM (PDT)
Screening Format: Blu-Ray (30 Minutes)
With Steven Levitan (Co-Creator/Executive Producer)
Starring: Sofia Vergara, Julie Bowen, Ariel Winter, Sarah Hyland, Ty Burrell

"One big (straight, gay, multi-cultural, traditional) happy family."
We proudly present a pilot episode screening of the ABC Network series Modern Family, followed by a Q&A with Co-creator and Executive Producer Steven Levitan. The Q&A was moderated by Richard Hutton (Film and Media Studies, UCSB).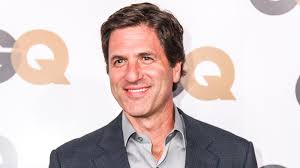 Co-Creator/Executive Producer Steven Levitan
Modern Family co-creator and executive producer Steven Levitan has been writing, producing, directing and creating television comedies for almost 20 years. His credits also include Wings, Frasier, The Larry Sanders Show, Just Shoot Me (Creator), Greg the Bunny, as well as several comedies he'd like you to forget.
A Chicago native and graduate of the University of Wisconsin-Madison (The Harvard of Southwestern Wisconsin), Levitan's honors include a Peabody Award, four Emmy Awards, five Writers Guild Awards, a Humanitas Prize, a Producers Guild Award, a Comedy Writer of the Year Award, two Television Critics Awards. He also won an Emmy Award, Producers Guild Award and the Humanitas Prize for Frasier, and three Emmy nominations for Just Shoot Me and The Larry Sanders Show, among others.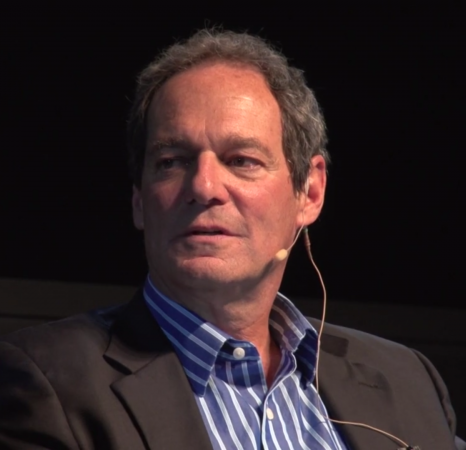 Moderator Richard Hutton
Richard Hutton is an Adjunct Professor in the Film & Media Studies Department at the University of California, Santa Barbara. Previously, Hutton was Vice President of Media Development for Vulcan Inc. He oversaw Vulcan Productions' feature film and documentary units and directed all of Vulcan's media development projects, including initiatives in the education, museum and entertainment sectors. Feature films produced or co-produced under Hutton's direction include Humanitas Prize winner Where God Left His Shoes (2007), starring John Leguizamo; the critically-acclaimed Hard Candy (2005) and Bickford Shmeckler's Cool Ideas (2016); and Independent Spirit Award winner for Best Picture, Far From Heaven (2002).
This event is sponsored by the Carsey-Wolf Center and the Department of Film & Media Studies.
CWC TV
In recognition of the extraordinary accomplishments of the Center's namesakes, Dick Wolf and Marcy Carsey, the Carsey-Wolf Center is committed to examining television as an institution, industry, and cultural form. In our post-network, multi-channel, multi-media environment, understanding television demands understanding its past as well as its future, through exploration of individual episodes, mini-series, and documentaries.