The Milan Protocol (Das Milan-Protokoll)
Tuesday, February 19, 2019 / 7:00 PM - 9:45 PM (PST)
Screening Format: DCP (109 Minutes)
With Skype interview with Peter Ott (director)
Starring: Catrin Striebeck, Christoph Bach, Adil Abdulrahman

Due to unforeseen circumstances, Director Peter Ott will be unable to attend this screening.  Instead, a pre-taped interview between Peter Ott and Professor Elisabeth Weber (German & Slavic Studies, UCSB) will follow the screening.  We apologize for any inconvenience, and encourage you to join us for the screening of this fascinating film.
In Peter Ott's 2017 film The Milan Protocol (Das Milan-Protokoll), Martina (Catrin Striebeck), a German doctor working and living in Iraqi Kurdistan, is kidnapped while traveling through ISIS-controlled territory in Syria. When news of her capture breaks, a range of global players try to take advantage of the hostage situation, including intelligence agencies in Germany, Turkey, and Iraq. Unsure of whom to trust, Martina starts to lose her ability to distinguish friend from foe. The Milan Protocol has been nominated in three categories for awards from the German Film Critics Association. 
This event is free but a reservation is recommended in order to guarantee a seat.
Tickets will be released on Tuesday, January 29 at 11:00 AM.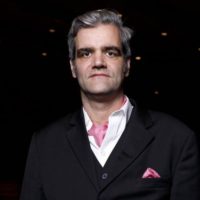 Director Peter Ott
Peter Ott has directed, shot, and edited nearly a dozen narrative and documentary films over the past two decades. He is a graduate of the Visual Communications department at the University of Fine Arts Hamburg, and he remains a member of the Hamburg agitprop collective the Schwabinggrad Ballett. Although always grounded in questions of politics, his film work straddles documentary, avant-garde, and fictional genres. He gained wide recognition in Germany after the release of his 2007 documentary Übriggebliebene ausgereifte Haltungen, which offered a complex portrait of the Hamburg-based leftist punk band The Golden Lemons.
Since 2010, Ott has shifted his creative attention to the Middle East. After conceiving of The Milan Protocol's core narrative, he spent seven years assembling financing and crew to make the film, which was shot in Iraq, Syria, and Cologne. Before The Milan Protocol, Ott's most recent film was The Presence of God in a Falsely Installed Contemporary (2014), a documentary examining the cultural impact of Hezbollah on the urban culture of Beirut.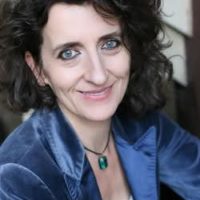 Moderator Elisabeth Weber
Elisabeth Weber is a professor of German and Comparative literature. Her research interests and publications include French philosophy and theory; psychoanalysis and trauma studies; German Judaism of the nineteenth- and twentieth-centuries; and nineteenth- and twentieth-century German literature. Her current research and teaching focuses on the ways in which literature and critical theory can contribute to an exploration of trauma, of human rights and their violations, and to a reflection on concepts whose definitions have become, in the contemporary context, more and more uncertain, including the concepts of "the human," "democracy," "justice," and "rights." Her recent publications include Speaking about Torture (co-edited with Julie Carlson, 2012); Living Together: Jacques Derrida's Communities of Violence and Peace (2013), and Kill Boxes: Facing the Legacy of U.S.-Sponsored Torture, Indefinite Detention, and Drone Warfare (2017).
 This event is sponsored by the Carsey-Wolf Center and the Department of German and Slavic Studies.