New Waves: Memories of Underdevelopment
Tuesday, May 21, 2019 / 7:00 PM - 9:45 PM (PDT)
Screening Format: SONY 4K DIGITAL PROJECTION (98 Minutes)
With María Caridad Cumaná (Miami Dade College)
Director: Tomás Gutiérrez Alea


Starring: Sergio Corrieri, Daisy Granados, and Eslinda Núñez
Based on Edmundo Desnoes' novel and presented here in a new 4k restoration, Tomás Gutiérrez Alea's Memories of Underdevelopment (1968) is a fictional meditation on disillusionment in post-revolutionary Cuba. Left behind by his wife and family, the protagonist Sergio elects to remain in Havana following the failed Bay of Pigs invasion, a historical moment that the film chooses to reflect on through Sergio's unmoored, flâneur-like lifestyle and anomie. The Cuban capital engulfs Sergio and simmers beneath the social and political forces of the Cold War. Ramon F. Suarez's innovative camerawork, Nelson Rodriguez's collage-style editing, and the film's unique critical perspective cement Memories of Underdevopment both as milestone of new wave filmmaking, and one of the most important films from Cuba and Latin America. 
María Caridad Cumaná (Miami Dade College) joined Cristina Venegas (Film and Media Studies, UCSB) for a post-screening discussion.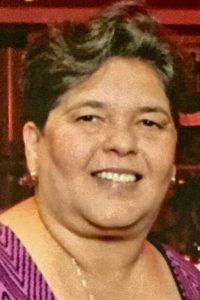 María Caridad Cumaná (Miami Dade College)

María Caridad Cumaná was professor of Film and Television in the School of Arts and Letters at the University of Havana, Cuba for 15 years and Chief Coordinator for the Audiovisual Portal for Latin American and Caribbean Cinema at the Foundation of New Latin American Cinema (FNCL). She received the "Excellence in Investigative Online Journalism" award from the AVINA and DAROS Foundation and has authored and co-authored several books including A Look at Cuban Cinema, Latitudes of the Margin: Latin American Cinema before the Third Millennium, Plethoric Latitudes of the Margin: Latin American Cinema before the Third Millennium, Habaname: The Musical City of Carlos Varela, My Havana and forthcoming this year by Indiana University Press, Images of Utopia: Sara Gomez's Contribution to Cuban and World Cinema. She produced the documentary Out My Windows, filmed in Havana by the National Film Board of Canada (NFB), and is currently adjunct faculty at Miami Dade College where she teaches Cinema Appreciation and Art History.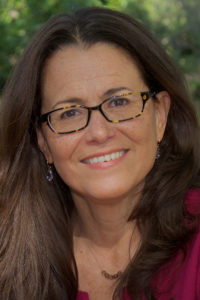 Moderator Cristina Venegas

Cristina Venegas is Associate Professor of Film and Media Studies at UCSB, where she teaches and researches film and media history of Latin America, critical approaches to digital media and the history, and politics and practice of film festivals. She is the author of Digital Dilemmas: The State, the Individual and Digital Culture in Cuba (Rutgers, 2010), co-editor of the Media Matters book series, and her essays have appeared in numerous journals and anthologies.
 This event is sponsored by the Carsey-Wolf Center and the Department of Film and Media Studies.
New Waves
The Carsey-Wolf Center's spring 2019 screening series will explore the international legacies of cinematic New Waves. Starting in Italy with Rome, Open City (1945), our series will include films from France, Cuba, China, and Iran. These selections highlight the New Waves' stylistic and narrative experimentation, self-conscious rejection of inherited film conventions, and exploration of contemporary social and political issues. These films capture cinema at its most vital, responding to youth cultures, changing urban landscapes, and the destructive forces of globalization and war.
CWC Global
Media are global by nature; they express culture just as much as they transcend borders. The CWC Global series is dedicated to showcasing media from around the world. This series features screenings and events that place UCSB in conversation with international media makers and global contexts across our deeply connected world.