Meet John Doe
Thursday, November 7, 2019 / 7:00 PM - 10:00 PM (PST)
Screening Format: DVD (123 Minutes)
With Victoria Riskin (author)
Director: Frank Capra, Screenplay: Robert Riskin


Starring: Gary Cooper, Barbara Stanwyck
When D. B. Norton (Edward Arnold), an oil magnate with political ambitions, takes over a city newspaper and begins firing employees by the dozen, columnist Ann Mitchell (Barbara Stanwyck) fights back, penning a fake letter from a jobless "John Doe," who in protest against the state of the world threatens to commit suicide by jumping off the City Hall roof. After the letter becomes the talk of the town, Mitchell and her editor hire a washed-up baseball player (Gary Cooper) to act and speak as the authentic John Doe. The publicity stunt soon takes on his life of its own, inspiring a nation-wide John Doe Club movement, which Norton then seeks to exploit. Raising prescient questions about the relationship between corporate moguls and the media, and the ethical dilemmas faced by those in their employ, Meet John Doe was the first and only independently produced film by director Frank Capra and screenwriter Robert Riskin, whose earlier, celebrated collaborations at Columbia Pictures included It Happened One Night (1934) and Mr. Deeds Goes to Town (1936).
Victoria Riskin (author of Fay Wray and Robert Riskin: A Hollywood Memoir) joined Charles Wolfe  (Film and Media Studies, UCSB) for a post-screening discussion of the film and Robert Riskin's legacy.
Courtesy of Chaucer's Books, copies of Fay Wray and Robert Riskin: A Hollywood Memoir will be available for purchase and signing.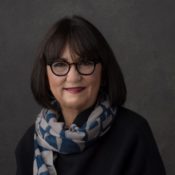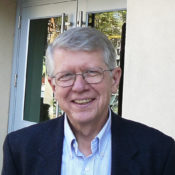 Moderator Charles Wolfe
Charles Wolfe is the author of two books on the films of director Frank Capra and has published widely on the history of commercial, independent, and documentary filmmaking in the U.S. He is co-editor of the AFI's Film Reader Series, which has published 40 volumes of new critical essays on topics in film, television, and digital media studies.
He chaired the Department of Film and Media Studies from 1994 to 1998, and he served as Associate Dean of Humanities and Fine Arts at UCSB from 2003 to 2008. A member of the Board of Directors of the Society for Cinema and Media Studies from 2006 to 2009, Wolfe has also served on the advisory or editorial boards of Quarterly Review of Film and Video, Cinema Journal, and Studies in Documentary Film.
 This event is sponsored by the Carsey-Wolf Center.
CWC Classics

The CWC Classics program celebrates cinema's rich history, bringing classic films back to the big screen for critical viewing and discussion. These events feature filmmakers, academics, and professionals who can contextualize the production and historical impact of the films. The series occasionally presents classic films in their original 16 or 35 mm formats. CWC Classics events celebrate the history and significance of cinema's enduring legacy.