Script to Screen: Lost
Thursday, May 14, 2015 / 7:00 PM (PDT)
Screening Format: Blu-Ray (85 Minutes)
With Jack Bender (Executive Producer/Director)
Starring: Matthew Fox, Evangeline Lilly, Terry O'Quinn, Josh Holloway, Jorge Garcia

"We have to go back…to The Island."
We were joined for a 10th anniversary screening of this beloved series, and completely immerse yourself in a Lost experience. We screened Season 1, Episode 4 "The Walkabout," which reveals the mystery of John Locke. We also screened Season 1, Episode 23 "Exodus: Part 1"–the very dramatic season finale that aired ten years ago.
The screening was followed by a Q&A with Executive Producer/Director Jack Bender. He unlocked the production secrets of translating Lost from script to screen. The event was moderated by Pollock Theater Director Matt Ryan.
In the Michael Douglas lobby, there was a "Dharma Initiative" themed reception, which included fish biscuits, Mr. Cluck's Chicken, polar bears, exotic island fruit, and a smoke monster.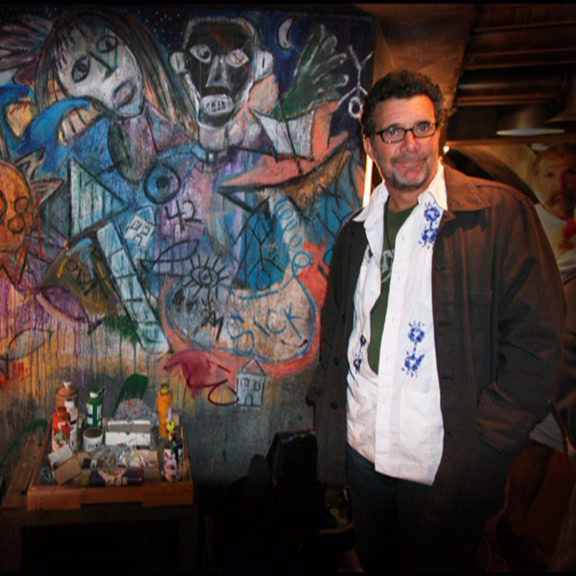 Executive Producer/Director Jack Bender
Jack Bender is an acclaimed television and film director, television producer, and former actor. He was the lead director for the TV series Lost having directed 38 episodes of the series including the finale. He has also done work on several other popular shows including The Sopranos (1999), Carnivále (2003), Alias (2001), and Boston Public (2000) and has more recently become lead director for the shows Under the Dome (2013) and The Last Ship (2014).
One of Jack Bender's more unique duties on the production of Lost included designing some of the show's most important artwork. He painted the infamous hatch door design, the Swan Station Mural, and sculpted Annie's dolls in the epsiode "The Man Behind the Curtain."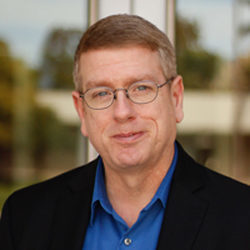 Moderator Matthew Ryan
Matthew Ryan is Director of the Pollock Theater where he pioneered the Pollock Theater Internship, which professionalizes students by developing production skills with hands-on experience. Ryan created and hosts the Script to Screen series, which has welcomed prestigious guests like Oscar® winning screenwriter John Ridley for 12 Years a Slave and Oscar® winning screenwriter Alan Ball for American Beauty.
Matthew Ryan began his career as a video librarian at the legendary Kaufman Astoria Studios. He became Associate Producer for Fox Movietone Newsreels putting together video packages for news stories. As Events Manager at New York University's Cantor Film Center, he produced a series of film programs that included evenings with Martin Scorsese, Tim Robbins and Alec Baldwin. In 2008, he received an MFA in Screenwriting from Loyola Marymount University. His primary writing focus is science fiction and comedy.
Script to Screen is sponsored by the Carsey-Wolf Center, the Department of Film & Media Studies, and the Scott Frank Fund for Screenwriting.
Script to Screen
The Script to Screen series examines the screenplay and its transition to the screen from the perspective of writers, directors, producers, editors, and actors. The Pollock Theater connects artists to our audience of aspiring production students, and Guild & Academy Members. Our Q&As transform into a television show that airs on the UCTV cable station. The series is hosted by the Pollock Theater Director, Matt Ryan, and co-produced by the Pollock Theater student staff.
CWC TV
In recognition of the extraordinary accomplishments of the Center's namesakes, Dick Wolf and Marcy Carsey, the Carsey-Wolf Center is committed to examining television as an institution, industry, and cultural form. In our post-network, multi-channel, multi-media environment, understanding television demands understanding its past as well as its future, through exploration of individual episodes, mini-series, and documentaries.