Life After the Fall
Thursday, May 10, 2018 / 7:00 PM - 9:30 PM (PDT)
Screening Format: DVD (90 Minutes)
With Sinan Antoon (Novelist) & Leila Fadel (Journalist)
Director: Kasim Abid

Shot over five years by exiled Iraqi director Kasim Abid, documentary Life After the Fall (2008) is the story of one Iraqi family after Saddam Hussein's fall. As the film unfolds they move from celebrating the fall to struggling against growing despair as the country falls apart and violence moves ever closer. As the coalition forces and insurgents move in, the family falls farther apart. The film won awards from the Munich International Documentary Film Festival, the Arab Film Festival Rotterdam, the Arab Film Festival California and the Gulf Film Festival.
The film was followed by a panel discussion on "Storytelling from Iraq," with novelist Sinan Antoon and journalist Leila Fadel, moderated by Mona Damluji (Film & Media Studies, UCSB).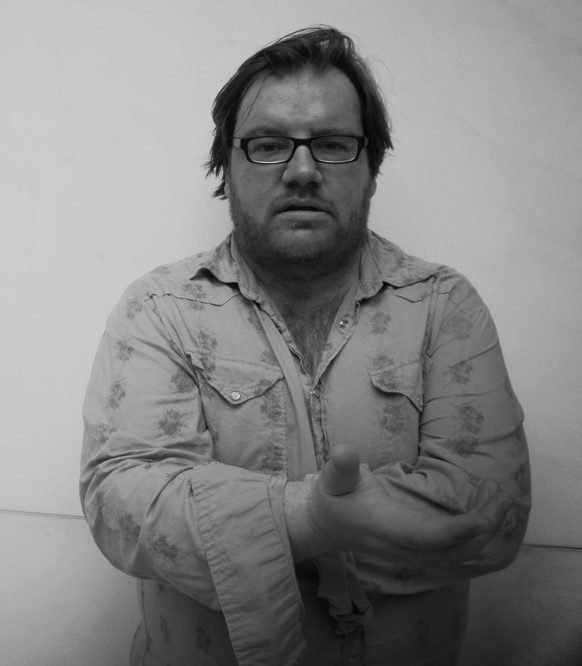 Sinan Antoon
Sinan Antoon is a poet, novelist, translator, and scholar. Born and raised in Baghdad, he left to the United States after the 1991 Gulf War and returned in 2003 to co-produce and co-direct a documentary film about Iraq under occupation entitled About Baghdad (InCounter Productions, 2004). Sinan is an Associate Professor at New York University's Gallatin School and co-founder and co-editor of Jadaliyya. He has published two collections of poetry in Arabic and four novels, which have been translated in English, French, Turkish, Malayalam and Spanish. The Corpse Washer (Yale University Press, 2013) was long listed for the Independent International Fiction Prize in 2014, won the Best Arab American Book Award in 2014, and the 2014 Saif Ghobash Banipal Prize for Literary Translation. The English translation of his fourth novel is forthcoming from Yale University Press in 2019.
Leila Fadel

Leila Fadel is an award-winning reporter and national correspondent for NPR covering race and diversity. From 2012 to 2016, she was NPR's international correspondent based in Cairo, Egypt, and from 2011 to 2012, Leila served as the Cairo bureau chief for the Washington Post, where she reported on a wave of revolts and the aftermaths in Libya, Tunisia, Egypt, Syria, and beyond. She previously covered the Iraq War for nearly five years with Knight Ridder, McClatchy newspapers, and later the Washington Post. A 2016 Edward R. Murrow Press Fellow at the Council on Foreign Relations, Leila has earned several prestigious awards for her work, including a 2016 Gracie Award from the Alliance for Women in Media, a 2013 Lowell Thomas Award from the Overseas Press Club, and a 2007 George Polk Award from Long Island University. She now covers race and diversity in America for NPR.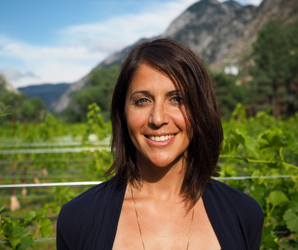 Moderator Mona Damluji
Mona Damluji is an Emmy and Peabody Award-nominated producer of the short documentary series The Secret Life of Muslims and assistant professor of Film and Media Studies at UCSB. Her interdisciplinary scholarship, teaching and creative works engage underrepresented film and media histories and cultural studies of oil, cities and infrastructure with a focus on the Middle East and its diasporas. Her current book project is a history of how oil companies mediate the modern world. Mona is co-curator of Arab Comics: 90 Years of Popular Visual Culture and Multitudes: An Art Exhibit after #muslimban. Her publications appear in Journal of Urban History, Comparative Studies of South Asia, Africa and the Middle East, International Journal of Islamic Architecture, Subterranean Estates: the Life Worlds of Oil and Gas, Ars Orientalis, Middle East Institute Insights and Jadaliyya.
This event is presented as part of the "Iraq Front and Center" Symposium,
which is sponsored by the Interdisciplinary Humanities Center, the Center for Middle East Studies,
the Carsey-Wolf Center, the Department of Film & Media Studies and the Arab Film and Media Institute.
CWC Docs
The Carsey-Wolf Center is committed to screening documentaries from across the world that engage with contemporary and historical issues, especially regarding social justice and environmental concerns. Documentaries allow filmmakers to address pressing issues and frame the critical debates of our time.
CWC Global
Media are global by nature; they express culture just as much as they transcend borders. The CWC Global series is dedicated to showcasing media from around the world. This series features screenings and events that place UCSB in conversation with international media makers and global contexts across our deeply connected world.