The Lady Eve
Thursday, February 14, 2019 / 7:00 PM - 9:45 PM (PST)
Screening Format: DVD (95 Minutes)
With Sandra Laugier and William Rothman
Director: Preston Sturges


Starring: Barbara Stanwyck, Henry Fonda, Charles Coburn
Preston Sturges' daring and sexy romantic comedy The Lady Eve (1941) opens as a naturalist (Henry Fonda) emerges from the jungle after a year up the Amazon studying snakes. On board a ship, he is targeted by a female cardsharp (Barbara Stanwyck). When the two begin to fall in love, complications arise for both the con woman and the mark. Widely lauded as one of the best screwball films of all time, this film was a favorite of both Stanwyck and Fonda, who crackle and crack up as a duo. The film is the first of seven discussed in Stanley Cavell's landmark study Pursuits of Happiness, in which he defined his "remarriage comedy" concept and explored philosophical ideas through Hollywood comedies.
Sandra Laugier (Philosophy, University of Paris 1 Panthéon-Sorbonne) and William Rothman (Cinema and Interactive Media, University of Miami) joined moderator Dominique Jullien (French and Italian Studies, UCSB) for a post-screening discussion.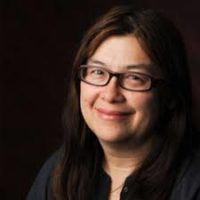 Sandra Laugier (University of Paris 1 Panthéon-Sorbonne)
Sandra Laugier is Professor of Philosophy at University of Paris 1 Panthéon Sorbonne and Senior Member of the Institut Universitaire de France. Since 2010, she has served as the Deputy Director of the Institute for Humanities and Social Sciences within the French National Center for Scientific Research. In addition to her work as the French translator of Stanley Cavell's books, Laugier has published extensively across the disciplines of ethics, philosophy (Wittgenstein, Austin), gender studies, and popular culture. She is the author of many books in French, English, Italian, and German, including: Recommencer la philosophie, Cavell et la philosophie américaine (2014), Le Principe démocratie, with A. Ogien, (2014), Why We Need Ordinary Language Philosophy (2013), and Tous vulnérables, le care, les animaux et l'environnement (2012).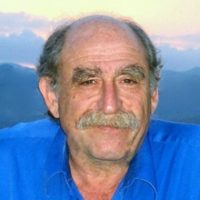 William Rothman (Cinema and Interactive Media, University of Miami)
A student of Stanley Cavell, William Rothman received his PhD in philosophy from Harvard University, where he taught for many years. He is the author of the landmark study Hitchcock: The Murderous Gaze (1982), The "I" of the Camera: Essays in Film Criticism, History, and Aesthetics (1988), Documentary Film Classics (1997), Reading Cavell's The World Viewed (with Marian Keane, 2000), Must We Kill the Thing We Love?: Emersonian Perfectionism and the Films of Alfred Hitchcock (2014), and Tuitions and Intuitions: Essays at the Intersection of Film Criticism and Philosophy (forthcoming). He edited Cavell on Film (2005), Jean Rouch: A Celebration of Life and Film (2007), Three Documentary Filmmakers: Errol Morris, Ross McElwee, Jean Rouch (2009), and Looking with Robert Gardner (2016). He is currently Professor of Cinema and Interactive Media at the University of Miami.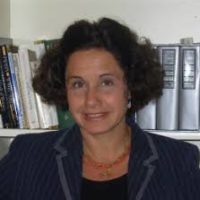 Moderator Dominique Jullien
Dominique Jullien works on modern and contemporary French and Comparative Literature, in particular Proust, Borges, cognitive approaches to literature, and East-West relations. She is the author of Proust et ses modèles: les Mille et une nuits et les Mémoires de Saint-Simon (1989);  Récits du Nouveau Monde: Les voyageurs français en Amérique de Chateaubriand à nos jours (1992); Les Amoureux de Schéhérazade: Variations modernes sur les Mille et une nuits (2009), and most recently Borges, Buddhism, and World Literature: a Morphology of Renunciation Tales (forthcoming, 2019). She is the editor of Foundational Texts of World Literature (2011).
This event is presented in conjunction with the symposium "Democratic Affections: Film, Philosophy, and Religion in the Thought of Stanley Cavell."  The symposium is co-sponsored by the Center for Humanities and Social Change, the College of Letters and Science, the Graduate Center for Literary Research, the Department of Philosophy, the Interdisciplinary Humanities Center, the Literature and the Mind Program, the Departments of Religious Studies, Political Science, Film and Media Studies, French and Italian, the Comparative Literature Program and the Carsey Wolf Center.

CWC Classics
The CWC Classics program celebrates cinema's rich history, bringing classic films back to the big screen for critical viewing and discussion. These events feature filmmakers, academics, and professionals who can contextualize the production and historical impact of the films. The series occasionally presents classic films in their original 16 or 35 mm formats. CWC Classics events celebrate the history and significance of cinema's enduring legacy.