Ixiles: Voices from the Shadows of Time
Thursday, October 5, 2023 / 7:00 PM - 9:00 PM (PDT)
Screening Format: Sony 2K digital projection (45 minutes)
With filmmaker Alejandro M. Flores Aguilar
Ixiles: Voices from the Shadows of Time is an evolving video essay and collaborative visual ethnography created by Alejandro M. Flores Aguilar. The culmination of over a decade of ethnographic work, it critically examines the history of Indigenous resistance in the Ixil region of Guatemala, from the anti-colonial struggles of the sixteenth century through the revolutionary insurgencies of the mid-twentieth century and beyond. These practices of resistance continue today, especially through the ancestral Indigenous authorities (Indigenous Mayors of the Ixil Territory), which continue to oppose the penetration of extractive capitalism and new forms of territorial usurpation.
The project delves deep into the atmospheric landscape of the Ixil territory, reflecting the clandestine immersion of the "guerrilleros" during times of conflict. But it also poses a critical question: from what place can the Indigenous former guerrillero speak? Interweaving 23 life (hi)stories of former "guerrilleros" and resistance members, the project explores the complex interplay of war, memory, testimony, life stories, and intergenerational dialogue in the Ixil reality.
Filmmaker Alejandro M. Flores Aguilar will join moderator Giovanni Batz (Chicana and Chicano Studies, UCSB) for a special screening and discussion of this work in progress.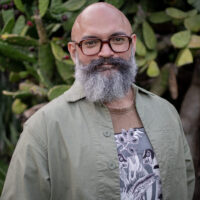 Filmmaker Alejandro M. Flores Aguilar
Dr. Alejandro M. Flores Aguilar earned his Ph.D. in social anthropology from the University of Texas at Austin. His work focused on collaborative methods, Cold War indigenous politics, and visual ethnography. From 2012 to 2017, his research at the University of Texas was anchored around his dissertation, "They Didn't Win the War: Aesthetics and Infrastructure in Post-Counterinsurgency Guatemala." Additionally, he trained as a political and cultural sociologist at the Free University of Berlin. His accolades include the CSMCH-IASH Postdoctoral Fellowship, the Wenner-Gren Dissertation Grant, and the Fulbright Ph.D. grant. He currently serves as a postdoctoral researcher at the University of Edinburgh's School of History, Classics, and Archaeology. He has lectured on a range of subjects including biopolitics, visual methods, contemporary anthropological theory, and political anthropology. His scholarly output also boasts numerous articles and co-edited volumes.
Since 2020, he has engaged deeply with "Raised Gaze in Ixil Time," a visual anthropological endeavor spotlighting the Maya-Ixil People's politicization during the 1970s and 1980s, with support from the Wenner-Gren Fejos Postdoctoral Fellowship in Ethnographic Film. In 2022 and 2023, Dr. Flores took on the role of Director of Graduate Studies for the Department of Humanities at Universidad Rafael Landívar. In 2023, he embarked on a collaborative project titled "Komon Sajbichil: Indigenous Cartographies in the Cold War," working alongside Dr. Julie Gibbings.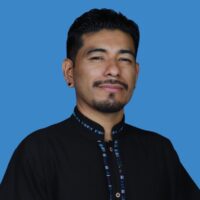 Moderator Giovanni Batz (Chicana and Chicanao Studies, UCSB)
Dr. Giovanni Batz is an Assistant Professor in the Department of Chicana and Chicano Studies at the University of California, Santa Barbara. He is the author of La Cuarta Invasion (2022) published by Asociación para el Avance de las Ciencias Sociales in Guatemala. Batz's publications have focused on human and indigenous rights, extractivist industries, Guatemalan history, and U.S. foreign policy in Central America.
This event is sponsored by the Carsey-Wolf Center and the Department of Chicana and Chicano Studies.
CWC Global
Media are global by nature; they express culture just as much as they transcend borders. The CWC Global series is dedicated to showcasing media from around the world. This series features screenings and events that place UCSB in conversation with international media makers and global contexts across our deeply connected world.