Festival of (In)Appropriation
Thursday, October 27, 2016 / 7:00 PM - 9:30 PM (PDT)
Screening Format: Quicktime
With G. D. Cohen (Curator)
Founded in 2009 and curated by Jaimie Baron, Lauren Berliner, and Greg Cohen, the Festival of (In)appropriation is a yearly showcase of contemporary short (20 minutes or less), audiovisual works that appropriate existing film, video, or other media and repurpose it in "inappropriate" and inventive ways. From Afro-Futurist fantasias and forensic historical revisions of the McCarthy hearings to South Pole conquests and love letters to Britney Spears, this eighth edition of the Festival promises an astonishing kaleidoscope of aesthetic methods, philosophical positions, and political impulses. Brace yourselves for a sophisticated testament to the enduring power and vast potential of appropriation cinema in the new millennium!
Whether you call it collage, compilation, found footage, détournement, or recycled cinema, the incorporation of already existing media into new artworks can generate novel juxtapositions and new meanings and ideas, often in ways entirely unrelated to the intentions of the original makers. Such new works are, in other words, "inappropriate." This act of (in)appropriation may even produce revelations about the relationship between past and present, here and there, intention and subversion, artist and critic, not to mention the "producer" and "consumer" of visual culture itself. Fortunately for us, the past decade has witnessed the emergence of a wealth of new audiovisual elements available for appropriation into new works. In addition to official state and commercial archives, resources like vernacular collections, home movie repositories, and digital archives now also provide fascinating material to repurpose in ways that lend it new meaning and resonance.
There was a post screening Q&A with curator G. D. Cohen and moderator Constance Penley (Film & Media Studies, UCSB).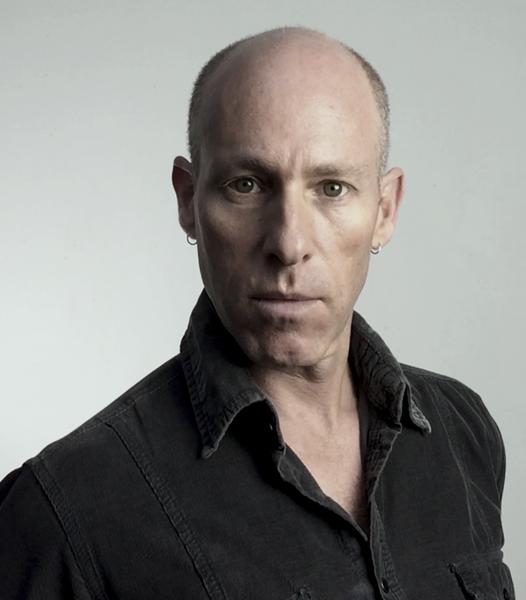 Curator G.D. Cohen
G. D. Cohen, an artist, curator, and scholar of cinema and visual culture, teaches in the Department of Spanish & Portuguese at UCLA. His diverse practices draw on a range of intellectual and aesthetic interests, from landscape theory and aesthetic philosophy to cultural memory and experimental archives, and from the history and theory of architecture to the intersections of moving-image media and radical politics. His work in video, photography, and installation has been exhibited, most recently, at the Institute of Cultural Inquiry, Los Angeles; the Real Colegio Complutense of Harvard University; the Videoholica International Festival of Video Art in Varna, Bulgaria; the Cairo Video Festival, Medrar for Contemporary Art, Egypt; and the Los Angeles Center for Digital Art (LACDA). Under the auspices of the group for Research on Experimental Accumulation and Speculative Archives (REASArch, https://reasarch.com), Cohen is also the creator of The Valaco Archive, an ongoing, multi-media, visual research project (http://valacoarchive.com), parts of which were recently featured in Limn magazine (http://limn.it/). Cohen currently serves as Associate Programmer for Los Angeles Filmforum. He joined the Festival of (In)appropriation as Co-Curator in 2012.

Moderator Constance Penley
Constance Penley is Professor of Film and Media Studies and Founding Director and Co-Director Emeritus of the Carsey-Wolf Center at the University of California, Santa Barbara. She received her Ph.D. from the University of California, Berkeley, and studied at the Ecole des Hautes Etudes en Sciences Sociales. Her major areas of research interest are film history and theory, feminist theory, cultural studies, contemporary art, and science and technology studies. She is a founding editor of Camera Obscura: Feminism, Media, Cultural Studies and editor or co-editor of the influential collections Feminism and Film Theory, Male Trouble, Technoculture, The Visible Woman: Imaging Technologies, Science and Gender, and The Feminist Porn Book: The Politics of Producing Pleasure (with Tristan Taormino, Mireille Miller-Young, and Celine Parreñas Shimizu). Her books include The Future of an Illusion: Film, Feminism, and Psychoanalysis, NASA/TREK: Popular Science and Sex in America, and the forthcoming Teaching Pornography. She is co-producer of Porn 101 with Katie Morgan for HBO Documentaries. Her collaborative art projects are "MELROSE SPACE: Primetime Art by the GALA Committee" and "Biospheria: An Environmental Opera," on which she was co-librettist. Penley is a recipient of the MacArthur Foundation Digital Media and Learning Award and the Kenneth Burke Society Prize in Rhetorical Criticism.
This event is sponsored by the Carsey-Wolf Center.