New Waves: Hiroshima Mon Amour
Thursday, April 25, 2019 / 7:00 PM - 9:30 PM (PDT)
Screening Format: Blu-ray (90 Minutes)
With Lucy Fischer (English and Film Studies, University of Pittsburgh)
Director: Alain Resnais


Starring: Emmanuelle Riva, Eiji Okada, and Bernard Fresson
Past and present, trauma and eros, the personal and the collective all intermingle in this groundbreaking film from French New Wave director Alain Resnais and visionary novelist Marguerite Duras. Centering on a short, intense affair between a French actress (Emmanuelle Riva) and a Japanese architect (Eiji Okada), Hiroshima Mon Amour (1959) unfolds in a rebuilt and modernized Hiroshima. As the central couple explore their powerful attraction, their trysts are interrupted by memories of the war and the surrounding traces of atomic mass destruction.
Lucy Fischer (English and Film Studies, University of Pittsburgh) joined Patrice Petro (Director of the Carsey-Wolf Center) for a post-screening discussion.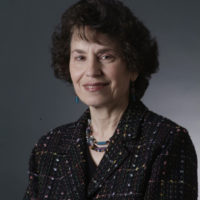 Lucy Fischer (English and Film Studies, University of Pittsburgh)

Lucy Fischer is a Distinguished Professor, Emerita of English and Film Studies at the University of Pittsburgh. She is the author of several books including Jacques Tati; Shot/Countershot: Film Tradition and Women's Cinema; Designing Women: Art Deco, Cinema and the Female Form; American Cinema of the 1920s: Themes and Variations; Art Direction and Production Design; and Cinema by Design: Art Nouveau, Modernism, and Film History. Her forthcoming book is Cinemagritte: René Magritte Within the Frame of Film History, Theory and Practice. She held curatorial positions at The Museum of Modern Art and received fellowships from the National Endowments for the Arts and for the Humanities. She was President of the Society for Cinema and Media Studies and received its Distinguished Service Award. At Pitt she received the Provost's Excellence in Mentorship Award and the Chancellor's Distinguished Research Award.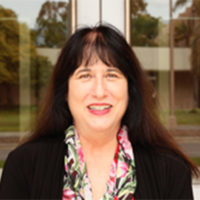 Moderator Patrice Petro

Patrice Petro is Professor of Film and Media Studies, Dick Wolf Director of the Carsey-Wolf Center, and Presidential Chair in Media Studies. She is the author, editor, and co-editor of twelve books, including The Routledge Companion to Cinema and Gender (with Kristin Hole, Dijana Jelaca, and E. Ann Kaplan, 2017), Teaching Film (2012), Idols of Modernity: Movie Stars of the 1920s (2010), Rethinking Global Security: Media, Popular Culture, and the "War on Terror" (2006), and Aftershocks of the New: Feminism and Film History (2002).
 This event is sponsored by the Carsey-Wolf Center.
New Waves
The Carsey-Wolf Center's spring 2019 screening series will explore the international legacies of cinematic New Waves. Starting in Italy with Rome, Open City (1945), our series will include films from France, Cuba, China, and Iran. These selections highlight the New Waves' stylistic and narrative experimentation, self-conscious rejection of inherited film conventions, and exploration of contemporary social and political issues. These films capture cinema at its most vital, responding to youth cultures, changing urban landscapes, and the destructive forces of globalization and war.