Beatles Revolutions: A Hard Day's Night
Thursday, January 17, 2019 / 7:00 PM - 9:30 PM (PST)
Screening Format: SONY 4K DIGITAL PROJECTION (87 Minutes)
With Ivor Davis (journalist)
Director: Richard Lester


Starring: Paul McCartney, John Lennon, George Harrison, Ringo Starr
Released the summer after the Beatles' first appearance on The Ed Sullivan Show, A Hard Day's Night captures both the building wave of Beatlemania and the sheer fun of being young, famous, and British in 1964. Director Richard Lester infuses the film's black-and-white, semi-documentary style with a cartoonish energy that celebrates the Beatles at work and at play. More than three decades after its release, Roger Ebert dubbed the film "one of the great, life-affirming landmarks of the movies."
Journalist Ivor Davis (The Beatles and Me on Tour) joined moderator David Novak (Music, UCSB) for a post-screening conversation. As a correspondent for London's Daily Express, Davis covered the Beatles' first American tour from start to finish.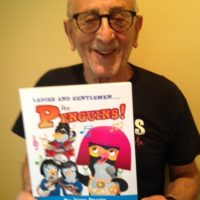 Journalist Ivor Davis
Ivor Davis' first big story took place in the summer of 1964 when he was assigned to cover the Beatles for the entirety of their North American tour. In a 50-year journalistic career, the British born writer has been a foreign correspondent for the London Daily Express, the Times of London and the New York Times Syndicate, as well as covering the World Cup soccer finals for CBS radio. His celebrity interviews include Elizabeth Taylor, Richard Burton, Muhammad Ali, and Charlie Chaplin, and he was present for many major historical events of the late 20th century including the integration of Ole Miss University, the assassination of Bobby Kennedy, and Ronald Regan's presidential campaign. His work is published in over 75 countries and his recent publications include The Beatles and Me on Tour (2014), Ladies and Gentlemen… The Penguins! (2018, his first children's book), and a new, completely different take on the subject of the Sharon Tate murders coming in July 2019. He is a lecturer at California State University, Channel Islands where he delivers a series titled "Eyewitness to History."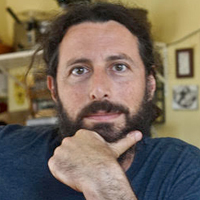 Moderator David Novak
David Novak is Associate Professor of Music at the University of California, Santa Barbara, with affiliations in Anthropology, Film and Media Studies, and East Asian Languages and Cultural Studies. He is the author of the award-winning Japanoise: Music at the Edge of Circulation (2013) and the co-editor of Keywords in Sound (2015), as well as recent essays and sound recordings in Public Culture, Cultural Anthropology, Popular Music, Sensory Studies, and The Wire.
 This event is sponsored by the Carsey-Wolf Center, the Center for the Interdisciplinary Study of Music (CISM), and KCSB-FM.
Beatles Revolutions
When the Beatles burst onto the musical scene in the early 1960s, they reflected the era's great idealism and its frenzy of political protest and debate, producing music that would become synonymous with the decade itself. The CWC's winter series Beatles Revolutions examines the ways in which the band was central to broader revolutions in music, culture, and politics. The series spans documentary, animation, and fictionalized versions of the Beatles' lives, and will feature distinguished guests who have written about, toured with, and produced music for the Beatles.