Join us for the premiere of the 2018 GreenScreen student environmental films. The evening will showcase four student-produced films focused on eco-consciousness. This year's films are Trial by Fire, A Brief History of Waste, Trail Heads, and Our Last Trash.
GreenScreen is a hands-on, project-based environmental media production program where students work in teams to leverage their collective production skills and environmental knowledge. The goal of the program is not only to increase awareness about the environment, but to expand the ways that these issues are represented and communicated. For more information about GreenScreen, visit this page.
The event will be followed by a reception in the Michael Douglas Lobby.
Sponsored by Sony Pictures Entertainment, the Carsey-Wolf Center and the Department of Film and Media Studies. 
A Brief History of Waste
While seeking companionship from residents of a dirty beach town, a pair of shoes transforms from an article of clothing to an everyday piece of garbage. This comedy/drama is an ensemble piece that explores the metaphysical and aesthetic notion of how trash is created and reflected upon.
Director/Writer: Adam Brainin
Producer: Johnny Mandaville
Editor: Sydney Black
Director of Photography: Fong Kuo
Sound: Calvin Thrift
Production Designer: Joshua Bevan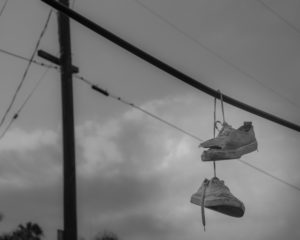 Our Last Trash
Our Last Trash is a short documentary about plastic pollution and how some individuals are redefining trash through a "zero waste" lifestyle.
Director: Joanne Yue
Producers: Aashka Pandya & Daniella Rodriguez
Directors of Photography: Jinuk Lee & Emma Stehli
Editor: Santiago Sanchez
Sound: Clarissa Requiestas & Daniel Kearney
Writer: Sabine Hrkalovich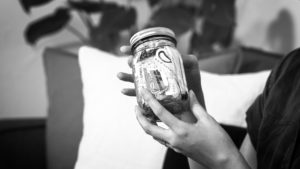 Trial by Fire
Confinement for days on end will inevitably lead to perpetual torment of the mind. Inmate firefighters relish the opportunity to emerge from their restraints, finding serenity and a sense of purpose through the work that they devote their lives to.
Writer-Director: Alex Astrella
Producer: Carissa Moore & Amara Stinson​
DP: James Lee
Sound: Adam Cox
Editor: Adam Brainin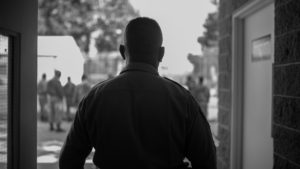 Trail Heads
After the Thomas Fire and subsequent mudslides, many of the Santa Barbara front country trails were completely devastated. Trail Heads follows several trail communities who are working to rebuild those trails, despite a history of conflict.
Director, Writer: Dani Rodriguez
Director of Photography: Harrison Wayne
Producer: Christine Meseer and Alex McCutcheon
Editor: Zachary Ye
Production Manager: Will John Hughes
Sound: Adam Cox, Ricardo Hernández-Aviňa, Amanda Nguyen, Margoree Fargas, and Samantha Goldman
Animation: Samantha Goldman