GreenScreen 2023 Student Film Premiere
Thursday, June 15, 2023 / 7:00 PM - 9:00 PM (PDT)
Join us for the premiere of the 2023 GreenScreen student environmental films! This exciting evening will showcase four student-produced films, focused on eco-consciousness.
GreenScreen is a hands-on, project-based environmental media production program where students work in teams to leverage their collective production skills and environmental knowledge. The goal of the program is not only to increase awareness about the environment, but to expand the ways that these issues are represented and communicated. For more information about GreenScreen, visit this page.
Sponsored by the Carsey-Wolf Center and the Department of Film & Media Studies. 
Ocean Minded
Uncover the extraordinary journey of Jasmin Tupy, an intrepid waterwoman driven by her profound bond with the ocean. Plunge into the fragile marine realm that she strives to protect and conserve for future generations.
Crew: Drew Rasmus, Ethan Stauber, Nick Thomas, Kenzie Goan, Callen Williams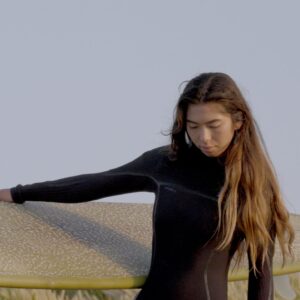 Brushstrokes for Survival
Driven to make a difference, Nate Irwin, a conservationist turned artist partners with his father, cascading paint on canvas to illuminate the plight of critically endangered steelhead in the Santa Ynez River Valley and cultivate action towards their conservation.
Crew: Logan Ossentjuk, Andrew McLennan, Logan Asperin, Quinn Cantarutti, Ariana Fernandez, Adelaide McGinnis, Valentina Jimenez, Eric Foote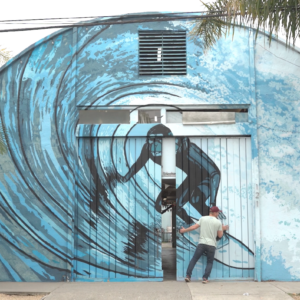 The Long Way Home
Sometimes it takes a lifetime of work and play to find where you're meant to be. Explore photographer, waterman, and writer Chuck Graham in his journey to become a world-renowned conservation photographer.
Crew: Malakai Isaacs, Mairin McNerney, Justin Perez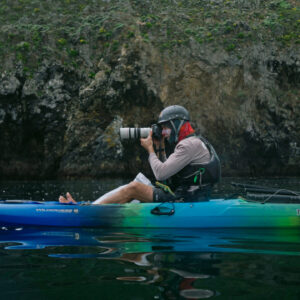 I'm Looking Forward to Joining You
In a world doomed by an impending solar flare, a young couple struggles to find purpose and challenge their fate.
Crew: Sawyer Nicoll, Kirsten Høj, Curran Seth, Sean O'Shea, Gabby Vile, Andrew St. John, Sirui Huang, Ethan Land, Logan Asperin, Houston Sasselli, Leah Grossmann, Ian Fernandez, Sylvia Vargas, Trevor Hilton, Yein Yun