GreenScreen 2022 student film premiere
Thursday, June 9, 2022 / 7:00 PM - 9:00 PM (PDT)
The premiere of the 2022 GreenScreen student environmental films showcased four student films that were produced to cultivate eco-consciousness: Tank to Table, A Conversation with Mars, Co-Op, and Whirlwind.
GreenScreen is a hands-on, project-based environmental media production program where students work in teams to leverage their collective production skills and environmental knowledge. The goal of the program is not only to increase awareness about the environment, but to expand the ways that these issues are represented and communicated. For more information about GreenScreen, visit this page.
Sponsored by the Carsey-Wolf Center and the Department of Film and Media Studies. 
Tank to Table
Shrimp, a highly consumed product in America, comes from an industry riddled with environmental destruction, human rights violations, and chemicals that go unchecked. We follow a man planning to change this. Steve Sutton, owner and CEO of TransparantSea, has created a sustainable shrimp farm in Downey, CA, 20 minutes outside LA. He is a pioneer in aquaculture and has the experience and customers to prove it.
Crew: Grace Aldrich, Cameron Montesanto, Valentina Jimenez, Alba Vicente Viudes, Chris Gibson, Arlene Garcia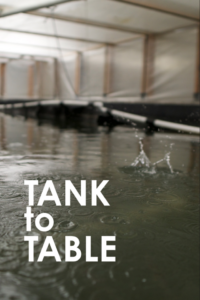 A Conversation with Mars
We are reaching a precipice when it comes to the damage that we have caused to our planet. It's time for EARTH (GAIA) to have a voice in the matter. This film gives her that voice in a conversation with Mars. However, Mars has some ideas of his own.
Special appearances by: Sun, Moon, Venus and Jupiter.
Crew: Kim Page, Zoe Zhao, Paolo Marchi, Trevor Hilton, Robert Riles, Quinn Cantarutti, Kevin McCabe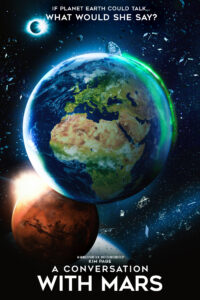 Co-Op
A traumatized vegan moves into a new home where she tries a meat that shakes her values.
Crew: Casey Donlan, Irene Garcia Bassols, Alba Vicente Viudes, Diego Silva, Leonardo Colella, Hannah Xie, Jaynar De La Cruz Ochoa, Rowan Esquer, Leia Cumpson, Jonathan Kim, Lensly Martinez, Kara Chen, Sirui Huang, Kirsten Hoj, Natalia Achatz, Chloe Lee, Angel Villalobos, Aj Soto, Taylor Garriga, Terrence Cagandahan, Skye Schoenhoeft, Alex James, Brian De La O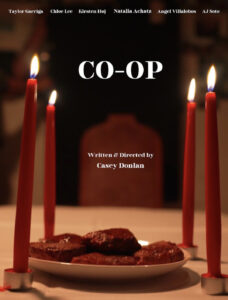 Whirlwind
California's Central Coast is undergoing a dramatic transformation. Federal and State government agencies are working feverishly to support proposed offshore wind energy projects along with a significant new marine conservation effort. This film explores the impacts of these initiatives on the Chumash, commercial fishermen, marine ecologists, wind developers, and the environment. The film weaves a path through a complex web of stakeholder interests and underscores the need for greater trust and more involvement by all parties.
Crew: Dave Port, Michelle Qi, Josh Sober, Paolo Marchi, Thiago Marzan, Tristin Csulak, Jack Cullinane, Hannah Xie, Liam Burns, Natalie Perez, Gloria Capulong, Martin Meng, Josh Yepez Martinez, Oswaldo Calvo, Sean Hurd, Luc Salles, Reggie Port