GreenScreen 2019 Student Film Premiere
Friday, June 14, 2019 / 7:00 PM - 9:00 PM (PDT)
The premiere of the 2019 GreenScreen student environmental films showcased four student-produced films focused on eco-consciousness: Radiation Valley, Mother of Chernobyl, Perspectives On the End of the World, and 10 Miles Out.
GreenScreen is a hands-on, project-based environmental media production program where students work in teams to leverage their collective production skills and environmental knowledge. The goal of the program is not only to increase awareness about the environment, but to expand the ways that these issues are represented and communicated. For more information about GreenScreen, visit this page.
Sponsored by Sony Pictures Entertainment, the Carsey-Wolf Center, and the Department of Film and Media Studies. 
Radiation Valley
One of the biggest nuclear meltdowns in world history has been kept secret for sixty years, and has since been associated with increased illnesses and environmental toxicity beyond the gates of the original field lab. 
Director: Lexi Lunchick
Writers: Lexi Lunchick, Max Merritt, Nashelle Brown
Co-Producers: Lexi Lunchick, Max Merritt, Briana Zhen
Director of Photography: Alden Blake
Sound: Adam Cox, Max Merritt
Editor: Nashelle Brown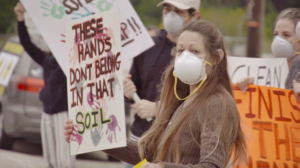 Mother of Chernobyl
A woman going blind stays behind after the Chernobyl explosion. She will walk to Kiev in search of her family while trying to protect her newborn baby.
Writer/Director: Alexander Shuryepov
Co-Producers: Mitchka Saberi, Hunter Johnsen
Production Designer: Molly Greco
Production Manager: Katelyn Zamudio
Sound Mixer: Adam Cox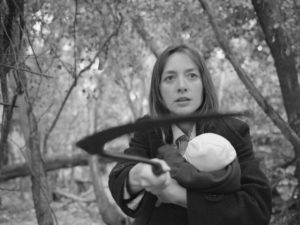 Perspectives On the End of The World
An entrancing and visceral exploration inspired by a few unique individuals' premonitions on the end of the world.
Director: David Enabnit
Co-Producers: D'Vonte Johnson, Nicholas Schoch
Director of Photography: Dony Marshall
Sound: Oswaldo Calvo, Adam Cox
Co-Editors: Devon Proctor, Francisco Lopez, Gabrielle Pino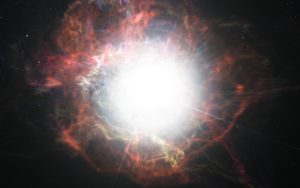 10 Miles Out
An experiential documentary that shows the perspectives and benefits of backpacking from a myriad of skill-levels, while also showcasing the majesty of the Los Padres Forest.
Director: Preston Maag
Co- Producers: Nicholas Schoch, Vladen Ponomar
Writer: Preston Maag, Kira Finigan, Izzy Cassio
Editor: Emma Bridgland
Director of Photography: Preston Maag
Marketing: Kira Finigan