Global TV: Scenes from a Marriage
Tuesday, May 3, 2022 / 7:00 PM - 9:00 PM (PDT)
With Rick Rosen, WME Agency
Starring: Oscar Isaac, Jessica Chastain, Nicole Beharie, Corey Stoll, Sunita Mani


Series creator: Hagai Levi
HBO's Scenes from a Marriage is an ambitious English-language remake of a lauded 1973 Swedish miniseries by director Ingmar Bergman, which traces a couple's crumbling marriage over the course of a decade. The 2021 series concerns the disintegration the marriage between philosophy professor Jonathan (Oscar Isaac) and tech executive Mira (Jessica Chastain). Written and directed by Hagai Levi, Scenes from a Marriage examines questions of love and marriage, touching on issues of resentment, infidelity, and desire. The show draws out the complexities of monogamy through thoughtful conversations and heated fights, rendered potent by two powerhouse performances.
Following a screening of episode four of Scenes from a Marriage, Carsey-Wolf Center advisory board member Rick Rosen (co-founder of WME Agency and representative for Hagai Levi) joined moderator Patrice Petro, the Dick Wolf director of the Carsey-Wolf Center, for a discussion of the series and the state of global television.
COVID-19 event policies: Patrons attending this event will be required to show either a UCSB COVID status green pass, proof of full COVID-19 vaccination, or the results of a negative PCR test taken within 72 hours of the event, with matching photo ID. Audience members must bring masks and wear them for the entire duration of the event. For further details, please visit this page.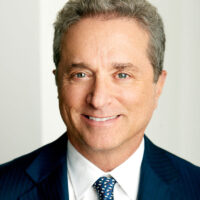 Rick Rosen
Rick Rosen is a co-founder of Endeavor, now WME Agency. Rosen oversees the agency's television division, in addition to his role in broadcast, sports broadcast, and golf divisions. He played a critical role in orchestrating Endeavor's 2009 merger with the William Morris Agency, the largest talent agency merger in history.
Rosen works with comedic icon Conan O'Brien and represents the creators of many top television series such as Dick Wolf (Law & Order, Chicago, FBI Franchises), Howard Gordon (24, Homeland), Alex Gansa (Homeland), Linwood Boomer (Malcolm in the Middle), Hagai Levi (Scenes from a Marriage, Our Boys, In Treatment), and Sarah Treem (The Affair).
Rosen serves on the Board of Directors of the Los Angeles Leadership Academy and is Co-Chair of the Board of the Alliance for Children's Rights. He also serves on the Peabody Awards Board of Advisors and is the Chairman of the Hall of Fame Committee of the Academy of Television Arts & Sciences. He is the former president of the Board of Directors of the Hollywood Radio & Television Society and was inducted into the Broadcasting & Cable Hall of Fame in 2012.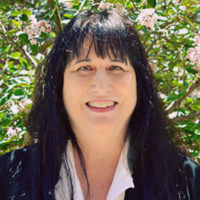 Moderator Patrice Petro
Patrice Petro is Professor of Film and Media Studies, Dick Wolf Director of the Carsey-Wolf Center, and Presidential Chair in Media Studies. She is the author, editor, and co-editor of twelve books, including The Routledge Companion to Cinema and Gender (with Kristin Hole, Dijana Jelaca, and E. Ann Kaplan, 2017), Teaching Film (2012), Idols of Modernity: Movie Stars of the 1920s (2010), Rethinking Global Security: Media, Popular Culture, and the "War on Terror" (2006), and Aftershocks of the New: Feminism and Film History (2002).
This event is sponsored by the Carsey-Wolf Center.
CWC Presents: Global TV
Television has traditionally been understood through national frameworks, corresponding to national networks of television distribution. The Carsey-Wolf Center series "Global TV" explores the way some contemporary television programs and formats have become unmoored from their national contexts of production and distribution.  The series will spotlight a number of recent shows that showcase this phenomenon, including a French heist caper, a South African vigilante thriller, and a crime drama set at the epicenter of political and social change in twenties Berlin; each of these shows both transcends and is rooted in its national context and culture. The events in the series will examine how and why a particular program might travel and take hold with an international audience, addressing questions about the role of contemporary streaming services and global flows of creative labor.
CWC Global
Media are global by nature; they express culture just as much as they transcend borders. The CWC Global series is dedicated to showcasing media from around the world. This series features screenings and events that place UCSB in conversation with international media makers and global contexts across our deeply connected world.
CWC TV
In recognition of the extraordinary accomplishments of the Center's namesakes, Dick Wolf and Marcy Carsey, the Carsey-Wolf Center is committed to examining television as an institution, industry, and cultural form. In our post-network, multi-channel, multi-media environment, understanding television demands understanding its past as well as its future, through exploration of individual episodes, mini-series, and documentaries.