Global TV: Inspector Montalbano
Tuesday, May 24, 2022 / 7:00 PM - 9:00 PM (PDT)
With Stephanie Malia Hom (French and Italian, UCSB)
Starring: Luca Zingaretti, Cesare Bocci, Peppino Mazzotta, Angelo Russo


Series creator: Andrea Camilleri
Produced and broadcast by the national public broadcasting company RAI in Italy, Inspector Montalbano is a long-running police procedural series that has been airing from 1999 to the present. Based on the detective novels of Andrea Camilleri, the show stars Luca Zingaretti as the titular detective who runs the state police station of the fictional town of Vigàta in Sicily. "Turning Point" ("Il giro di boa"), the first episode of series five, adapts Camilleri's novel Rounding the Mark. This episode finds Montalbano reeling from the news of a police raid on political activists in Genoa and considering the future of his own career choices. He takes on a new case, involving a death that may be linked to a human trafficking ring that brings him into contact with a shady criminal underworld.
Following a screening of Inspector Montalbano Series 5, Episode 1: "Turning Point," Stephanie Malia Hom (French and Italian, UCSB) will join moderator Anna Brusutti (Film and Media Studies, UCSB) for a post-screening discussion.
COVID-19 event policies: Patrons attending this event will be required to show either a UCSB COVID status green pass, proof of full COVID-19 vaccination, or the results of a negative PCR test taken within 72 hours of the event, with matching photo ID. Audience members must bring masks and wear them for the entire duration of the event. For further details, please visit this page.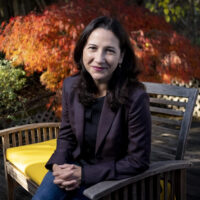 Stephanie Malia Hom (French and Italian Studies, UCSB)
Stephanie Malia Hom is Assistant Professor of Transnational Italian Studies at the University of California, Santa Barbara. She writes and lectures on modern Italy and the Mediterranean, mobility studies, colonialism and imperialism, migration and detention, and tourism history and practice. She is the author of Empire's Mobius Strip: Historical Echoes in Italy's Crisis of Migration and Detention (Cornell, 2019) and The Beautiful Country: Tourism and the Impossible State of Destination Italy (Toronto, 2015). Her essays and articles have been published in a wide range of venues, including the leading journals in the fields of Italian studies, tourism history, urban studies, and folklore. She has also worked as a journalist in the U.S. and Europe.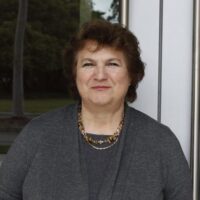 Moderator Anna Brusutti
After studying psychology, theatre, and film, Anna Brusutti worked at the Italian Cultural Institute in Los Angeles and has taught cultural studies and film at various institutions. She curates two annual film events and collaborates with cultural organizations. She has welcomed the opportunity to teach in the Film and Media Studies department and has done so for a number of years, teaching courses in Italian cinema, film noir, and children's media.
This event is sponsored by the Carsey-Wolf Center.
CWC Presents: Global TV
Television has traditionally been understood through national frameworks, corresponding to national networks of television distribution. The Carsey-Wolf Center series "Global TV" explores the way some contemporary television programs and formats have become unmoored from their national contexts of production and distribution.  The series will spotlight a number of recent shows that showcase this phenomenon, including a French heist caper, a South African vigilante thriller, and a crime drama set at the epicenter of political and social change in twenties Berlin; each of these shows both transcends and is rooted in its national context and culture. The events in the series will examine how and why a particular program might travel and take hold with an international audience, addressing questions about the role of contemporary streaming services and global flows of creative labor.
CWC Global
Media are global by nature; they express culture just as much as they transcend borders. The CWC Global series is dedicated to showcasing media from around the world. This series features screenings and events that place UCSB in conversation with international media makers and global contexts across our deeply connected world.
CWC TV
In recognition of the extraordinary accomplishments of the Center's namesakes, Dick Wolf and Marcy Carsey, the Carsey-Wolf Center is committed to examining television as an institution, industry, and cultural form. In our post-network, multi-channel, multi-media environment, understanding television demands understanding its past as well as its future, through exploration of individual episodes, mini-series, and documentaries.