Global TV: Babylon Berlin
Thursday, October 28, 2021 / 4:00 PM - 5:00 PM (PDT)
With Scott Frank (series creator of The Queen's Gambit)
Starring: Volker Bruch, Liv Lisa Fries, Peter Kurth, Matthias Brandt


Series creators: Tom Tykwer, Achim von Borries, Henk Handloegten
Babylon Berlin is a global megahit, viewed in over a hundred countries and boasting one of the most expensive budgets of any non-English-language television production. Based on crime thriller novels by Volker Kutscher, the series follows hardboiled police inspector Gereon Rath (Volker Bruch) and aspiring detective and 1920s flapper Charlotte Ritter (Liv Lisa Fries) as they unravel a political conspiracy in the Weimar Republic, just a few years before the rise of the Nazi party. A twisty, atmospheric neo-noir, Babylon Berlin charts the glitzy, turbulent city during a time of sweeping political, cultural, and economic change, where characters collide in opulent cabaret parties as an unseen fascist threat steadily grows in the shadows.
UCSB alumnus Scott Frank joined Patrice Petro, the Dick Wolf director of the Carsey-Wolf Center, for a virtual conversation about Babylon Berlin and its influence on Frank's award-winning series The Queen's Gambit.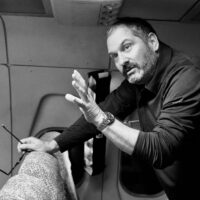 Scott Frank (series creator of The Queen's Gambit)
Scott Frank's screenplays include Little Man Tate, Dead Again, Malice, Heaven's Prisoners, Get Shorty, Out of Sight, Minority Report, The Interpreter, The Lookout (also directed), Marley & Me, The Wolverine, A Walk Among the Tombstones (also directed), Logan, and the Netflix limited series Godless (also directed) and The Queen's Gambit (also directed). His first novel, Shaker, was published by Knopf in 2015.
Out of Sight and Logan were both nominated for Academy Awards for Best Adapted Screenplay. Out of Sight received awards from Writers Guild of America Award, the Mystery Writers of America, the National Society of Film Critics, and the Boston Society of Film Critics. Frank's directorial debut The Lookout won the Independent Spirit award for "Best First Feature."
Godless was nominated for 12 Emmy awards, including for writing, directing, and Best Limited Series, as well as nominations from the Director's and Writer's Guilds. The Queen's Gambit won eleven Emmy Awards, including Best Director and Best Limited Series. It won the Golden Globe for Best Limited Series as well as winning awards in the Limited Series category from the Writer's, Producer's, and Director's Guilds, The Critic's Choice Awards and the USC Scriptor Award for Best Adaptation. It was named one of the AFI's Top Ten Shows for 2020.
Frank is currently adapting Mary Doria Russell's novel The Sparrow for F/X as a limited series to be directed by Johan Renck. He also is working on Monsieur Spade, a series he co-created with Tom Fontana and will direct in 2022, with Clive Owen staring as the famed detective Sam Spade. He is working with novelist Megan Abbott on adapting Nabokov's Laughter in the Dark as a feature film.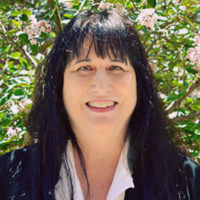 Moderator Patrice Petro
Patrice Petro is Professor of Film and Media Studies, Dick Wolf Director of the Carsey-Wolf Center, and Presidential Chair in Media Studies. She is the author, editor, and co-editor of twelve books, including The Routledge Companion to Cinema and Gender (with Kristin Hole, Dijana Jelaca, and E. Ann Kaplan, 2017), Teaching Film (2012), Idols of Modernity: Movie Stars of the 1920s (2010), Rethinking Global Security: Media, Popular Culture, and the "War on Terror" (2006), and Aftershocks of the New: Feminism and Film History (2002).
This event is sponsored by the Carsey-Wolf Center.
CWC Presents: Global TV
Television has traditionally been understood through national frameworks, corresponding to national networks of television distribution. The Carsey-Wolf Center series "Global TV" explores the way some contemporary television programs and formats have become unmoored from their national contexts of production and distribution.  The series will spotlight a number of recent shows that showcase this phenomenon, including a French heist caper, a South African vigilante thriller, and a crime drama set at the epicenter of political and social change in twenties Berlin; each of these shows both transcends and is rooted in its national context and culture. The events in the series will examine how and why a particular program might travel and take hold with an international audience, addressing questions about the role of contemporary streaming services and global flows of creative labor.
CWC Global
Media are global by nature; they express culture just as much as they transcend borders. The CWC Global series is dedicated to showcasing media from around the world. This series features screenings and events that place UCSB in conversation with international media makers and global contexts across our deeply connected world.
CWC TV
In recognition of the extraordinary accomplishments of the Center's namesakes, Dick Wolf and Marcy Carsey, the Carsey-Wolf Center is committed to examining television as an institution, industry, and cultural form. In our post-network, multi-channel, multi-media environment, understanding television demands understanding its past as well as its future, through exploration of individual episodes, mini-series, and documentaries.