Frankenstein: Afterlives – Flesh for Frankenstein
Thursday, December 6, 2018 / 7:00 PM - 9:45 PM (PST)
Screening Format: Blu-ray (95 Minutes)
With Bliss Cua Lim (Film and Media Studies, UC Irvine)
Writer/Director: Paul Morrissey


Starring: Joe Dallesandro, Monique van Vooren, Udo Kier
Paul Morrissey's cult classic Flesh for Frankenstein (1973) has been celebrated as a joyful mashup of high and low art. Originally marketed in the United States as Andy Warhol's Frankenstein, though Warhol reportedly had no part in its creation, the film owes its lineage both to avant garde and art cinema practices, as well as contemporary European sexploitation and horror films. Flesh for Frankenstein premiered in Space-Vision 3D and was originally rated X by the MPAA due to its explicit sexual and violent content, though the film is most often experienced as highly comedic for its tongue-in-cheek scenery-chewing performances and parodic, even slapstick, violent and sexual excesses. The film centers on attempts by Baron von Frankenstein (Udo Kier) to create a superior race by assembling perfect male and female specimens from parts of corpses.
Bliss Cua Lim (Film and Media Studies, UC Irvine) joined Rachael Ball (Film and Media Studies, UCSB) for a post-screening discussion.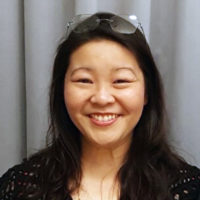 Bliss Cua Lim (Film and Media Studies, UC Irvine)
Bliss Cua Lim is Associate Professor of Film and Media Studies at the University of California, Irvine. She is the author of Translating Time: Cinema, the Fantastic and Temporal Critique (Duke University Press, 2009; Ateneo de Manila University Press, 2011). She is a member of the Editorial Collective of the journal Camera Obscura: Feminism, Culture, and Media Studies, published by Duke University Press, and serves on the Advisory Board of Plaridel: A Philippine Journal of Communication, Media and Society published by the University of the Philippines College of Mass Communication. Her research and teaching center on cinematic and queer temporality, Philippine cinema, postcolonial feminist theory, and transnational horror and the fantastic. Her next book, tentatively titled The Archival Afterlives of Philippine Cinema,  analyzes the histories of state and private archival efforts as well as the tenacious audiovisual archival advocacy that arose in response to various archival crises. Prof. Lim envisions another future book project on the mainstreaming, border-crossing movements of queer sensibilities in Philippine film and media: from folklore to print to film; from arthouse independent cinema to wide release in commercial theaters; and from domestic circuits to international film festivals.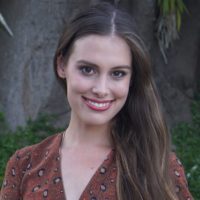 Moderator Rachael Ball
Rachael Ball is a PhD student in the Film and Media Studies department at the University of California, Santa Barbara. Her current project centers around bodily special effects technologies broadly conceived, and her research interests include transnational genre film, in particular global exploitation and horror, as well as conspiracy and true crime media.
 This event is sponsored by the Carsey-Wolf Center.
Frankenstein: Afterlives
Composed with the urgency and rage of youth, Frankenstein was published in 1818 when its author Mary Shelley was only eighteen years old. To honor the novel's 200th anniversary and its enduring legacy, the CWC's fall series is devoted to exploring multiple afterlives of the novel on film. The series will range from classical horror to science fiction to avant-garde experimentation, and will feature a recent biopic and a masterpiece of Spanish cinema. In our series, Frankenstein emerges as a complex tale about gender and sexuality, uncanny families and feminist rage; the films we will present plumb questions about creativity, personal tragedy and the relationship between life and death.