Frankenstein: Afterlives – Mary Shelley
Thursday, October 11, 2018 / 7:00 PM - 10:00 PM (PDT)
Screening Format: DCP (120 Minutes)
With Julie Carlson (English, UCSB)
Director: Haifaa Al-Mansour


Starring: Elle Fanning, Douglas Booth, Bel Powley
The Carsey-Wolf Center opens its Frankenstein: Afterlives series with Haifaa Al-Mansour's 2017 film, which explores the life of the young writer who gave the world Frankenstein. Raised by a renowned philosopher father (Stephen Dillane) in eighteenth-century London, Mary Wollstonecraft Godwin (Elle Fanning) is a teenage dreamer who is fascinated with the legacy of her famous deceased mother, Mary Wollstonecraft, and determined to make her mark on the world. When she meets the brilliant poet Percy Shelley (Douglas Booth), she embarks on a scandalous bohemian love affair marked by both passion and personal tragedy that will fuel the writing of her Gothic masterwork. Mary Shelley brings to life the world of a trailblazing woman who defied convention and channeled her innermost demons into a legend for the ages.  Director Haifaa Al-Mansour is the first female Saudi filmmaker. She made her feature directing debut with the award-winning Wadjda (2012), which chronicles a 10-year-old Saudi girl's quest to own and ride a green bicycle.
Julie Carlson (English, UCSB) joined Director of the Carsey-Wolf Center, Patrice Petro, for a post-screening discussion.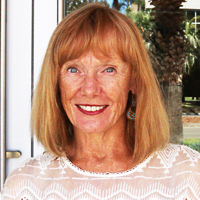 Julie Carlson (English, UCSB)
Julie Carlson is a Professor in the English Department at the University of California, Santa Barbara and co-editor of Brainstorm Books (punctum books). She received her Ph.D. from the University of Chicago in 1985, and her central interests include: British Romanticism; early nineteenth-century British theater; the Wollstonecraft Godwin Shelley family; theories of race and sexuality; mind studies. She is the author of England's First Family of Writers: Mary Wollstonecraft, William Godwin, Mary Shelley (Johns Hopkins, 2007), In the Theatre of Romanticism: Coleridge, Nationalism, Women (Cambridge UP, 1994), guest editor of Domestic/Tragedy (South Atlantic Quarterly, 1997), co-editor (with Elisabeth Weber) of Speaking About Torture (Fordham, 2012) and various articles on romantic drama and theater, cultural poetics, and the politics of friendship.  Currently she is writing a book on Friendship and Creativity:  A Radical Legacy of British Romantic-Era Writing.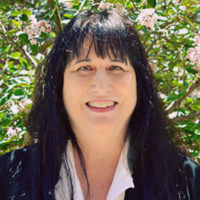 Moderator Patrice Petro
Patrice Petro is Professor of Film and Media Studies, Dick Wolf Director of the Carsey-Wolf Center, and Presidential Chair in Media Studies. She is the author, editor, and co-editor of twelve books, including The Routledge Companion to Cinema and Gender (with Kristin Hole, Dijana Jelaca, and E. Ann Kaplan, 2017), Teaching Film(2012), Idols of Modernity: Movie Stars of the 1920s (2010), Rethinking Global Security: Media, Popular Culture, and the "War on Terror" (2006), and Aftershocks of the New: Feminism and Film History (2002). She served two terms as President of the Society for Cinema and Media Studies, the largest U.S. professional organization for college and university educators, filmmakers, historians, critics, scholars, and others devoted to the study of the moving image.
 This event is sponsored by the Carsey-Wolf Center.
Frankenstein: Afterlives

Composed with the urgency and rage of youth, Frankenstein was published in 1818 when its author Mary Shelley was only eighteen years old. To honor the novel's 200th anniversary and its enduring legacy, the CWC's fall series is devoted to exploring multiple afterlives of the novel on film. The series will range from classical horror to science fiction to avant-garde experimentation, and will feature a recent biopic and a masterpiece of Spanish cinema. In our series, Frankenstein emerges as a complex tale about gender and sexuality, uncanny families and feminist rage; the films we will present plumb questions about creativity, personal tragedy and the relationship between life and death.
"Frankenstein Afterlives" is affiliated with the UCSB Frankenreads conference, which will take place Thursday, October 25, 2019.  For more information about the conference, visit this page.