Frankenstein: Afterlives – The Spirit of the Beehive
Thursday, November 8, 2018 / 7:00 PM - 9:45 PM (PST)
Screening Format: DVD (99 Minutes) (Subtitled)
With Marsha Kinder (School of Cinematic Arts, USC)
Director: Víctor Erice


Starring: Ana Torrent, Fernando Fernan Gomez, Teresa Gimpera
A masterpiece of Spanish cinema, Víctor Erice's 1973 directorial debut
The Spirit of the Beehive
(
El espíritu de la colmena
) offers an allegory of life after General Franco's victory in the Spanish Civil War. The film tells the story of Ana, a young girl in a remote village whose experience at a traveling film presentation of
Frankenstein
sends her into the Castilian countryside in search of her own monster. Released near the end of the Franco era, the film offers a mysterious and visually-arresting exploration of the inner life of a child and a reflection on forty years of dictatorship.
Marsha Kinder (School of Cinematic Arts, USC) joined moderator Cristina Venegas (Film and Media Studies, UCSB) for a post-screening discussion.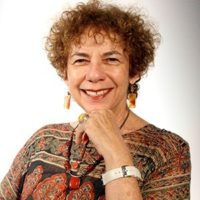 Marsha Kinder (School of Cinematic Arts, USC)
Marsha Kinder is an Emerita University Professor at the University of Southern California, where she was a faculty member in the School of Cinematic Arts from 1980 to 2014. Though she began her career as a scholar of eighteenth-century English literature, she is best known for her work on Spanish cinema (in Blood Cinema, Refiguring Spain, Luis Buñuel's The Discreet Charm of the Bourgeoisie, and at least 40 additional essays) and on children's media culture (Playing with Power in Movies, Television and Video Games, and Kids' Media Culture). The two fields came together in her 1983 essay, "The Children of Franco in the New Spanish Cinema," which focuses on The Spirit of the Beehive. From 1999 to 2014, she was the founding director of The Labyrinth Project, an art collective and research initiative on database narrative that produced a series of award-winning interactive works (DVD-ROMs, websites and museum installations) that traveled worldwide. She is now working on a book titled Narrative in the Wake of Neuroscience: The Discreet Charms of Serial Autobiography and Database Narrative. A complete summary of her work can be found on her website www.marshakinder.com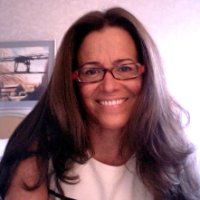 Moderator Cristina Venegas
Cristina Venegas is Associate Professor Film and Media Studies at the UCSB, where she teaches and researches Latin American film and media history, critical approaches to digital media and the history, politics and practice of film festivals. She is the author of Digital Dilemmas: The State, the Individual and Digital Culture in Cuba (Rutgers, 2010), and her essays have appeared in numerous journals and anthologies.
 This event is sponsored by the Carsey-Wolf Center.
Frankenstein: Afterlives
Composed with the urgency and rage of youth, Frankenstein was published in 1818 when its author Mary Shelley was only eighteen years old. To honor the novel's 200th anniversary and its enduring legacy, the CWC's fall series is devoted to exploring multiple afterlives of the novel on film. The series will range from classical horror to science fiction to avant-garde experimentation, and will feature a recent biopic and a masterpiece of Spanish cinema. In our series, Frankenstein emerges as a complex tale about gender and sexuality, uncanny families and feminist rage; the films we will present plumb questions about creativity, personal tragedy and the relationship between life and death.
CWC Global
Media are global by nature; they express culture just as much as they transcend borders. The CWC Global series is dedicated to showcasing media from around the world. This series features screenings and events that place UCSB in conversation with international media makers and global contexts across our deeply connected world.