Borders: Forensic Oceanography and the Aesthetics of Borders
Friday, April 30, 2021 / 12:00 PM - 1:15 PM (PDT)
With Charles Heller and Lorenzo Pezzani
Forensic Oceanography, co-founded in 2011 by Charles Heller and Lorenzo Pezzani, is a collaborative project that critically investigates the militarized border regime and the politics of migration in the Mediterranean Sea. Their collaborative work has been used as evidence in courts of law, published across different media and academic outlets, as well as exhibited and screened internationally.
In this event, Heller and Pezzani will reflect on Forensic Oceanography's investigations into the shifting modalities of border violence operating at the EU's maritime frontiers through an aesthetic lens. They will argue that the policing of illegalised migration by EU states generates distinct conditions of (in)visibility and (in)audibility, but that these are also shaped, transformed, and contested by multiple other actors, such as migrants themselves, NGOs, artists and architects. Through several cases Forensic Oceanography has reconstructed over the last 10 years, Heller and Pezzani will demonstrate that to contest the violence of borders, one must also challenge the boundaries of what can be seen and heard. 
Charles Heller and Lorenzo Pezzani were joined by moderators Bishnupriya Ghosh (English and Global Studies, UCSB) and Bhaskar Sarkar (Film and Media Studies, UCSB) for a discussion of this important project.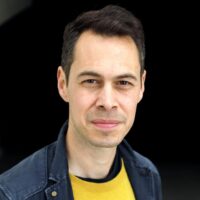 Charles Heller
Charles Heller is a researcher and filmmaker whose work has a long-standing focus on the politics of migration within and at the borders of Europe. He is currently Research Associate at the Centre on Conflict, Development and Peacebuilding (CCDP), Graduate Institute, Geneva.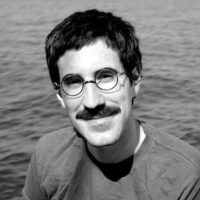 Lorenzo Pezzani
Lorenzo Pezzani is a London-based architect and researcher. He is currently Lecturer in Forensic Architecture at Goldsmiths, University of London. His work explores the spatial politics, visual cultures and political ecologies of migration and borders.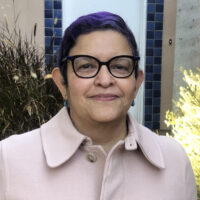 Moderator Bishnupriya Ghosh
Bishnupriya Ghosh teaches postcolonial and global media studies in the Departments of Global Studies and English. She has recently co-edited a collection, The Routledge Companion to Media and Risk (2020) and is completing a monograph on viral emergence, The Virus Touch: Theorizing Epidemic Media.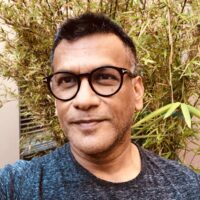 Moderator Bhaskar Sarkar
Bhaskar Sarkar teaches in the Department of Film & Media Studies at UC Santa Barbara. His main research interests are globalization and media, risk media, the Global South, and Indian cinema. He is currently working on two monographs, one on Bollywood and the other on media piracy.
This event is sponsored by the Carsey-Wolf Center.
CWC Presents: Borders
Borders are at once physical and imaginary, embedded on the ground, imposed upon populations, and played out across the sea. The Carsey-Wolf Center's spring 2021 public programming series explores borders, borderlands, and frontiers as they are cinematically, politically, technologically, and archivally mediated. The series engages with a range of borders: the US-Mexico border, an ICE detention center in Florida, the aqueous borders across which migrants journey to Europe, and the changeable border that separates India and Bangladesh. The series interrogates different geographical terrains and forms of crossing and detainment in an effort to encourage viewers to embark on an intellectual journey of their own. Through films and media strategies that themselves traverse the boundaries between narrative and documentary, this series explores the messy, evolutionary character of all borders, approaching them as places—both embodied and discursive—where new social relations are worked out, and where emerging struggles become legible.
CWC Global
Media are global by nature; they express culture just as much as they transcend borders. The CWC Global series is dedicated to showcasing media from around the world. This series features screenings and events that place UCSB in conversation with international media makers and global contexts across our deeply connected world.