Expanded Hitchcock: Vertigo
Saturday, January 28, 2017 / 2:00 PM - 5:00 PM (PST)
Screening Format: 35mm film (85 Minutes)
With James Katz and Tom Pollock
Director: Alfred Hitchcock


Starring: James Stewart, Kim Novak, and Barbara Bel Geddes
In this psychological thriller, John "Scottie" Ferguson (James Stewart) is a police detective whose career is derailed by a traumatic incident in the line of duty, which leaves him suffering from acrophobia and vertigo. He becomes a private investigator, and is hired by an acquaintance to follow Madeleine (Kim Novak), his employer's wife, who has been behaving strangely. Ranked by the AFI among the ten best films ever made, Vertigo (1958) was restored in 1996 by guest James Katz, and was screened for this event from a 35mm print.
In a post-screening discussion, film preservationist James Katz and Tom Pollock, former Executive Vice President of MCA and Chairman of Universal Pictures, discussed the restoration of Vertigo with Charles Wolfe (Film and Media Studies, UCSB).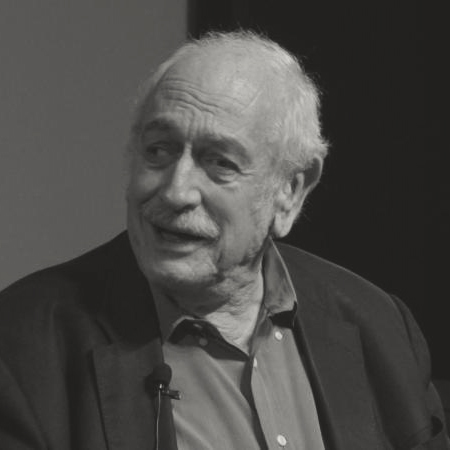 Former Executive Vice President of MCA and Chairman of Universal Pictures Thomas P. Pollock
Thomas P. Pollock served as Vice Chairman and Executive Vice President of MCA Inc. and Chairman of its Motion Picture Group, Universal Pictures. During Pollock's tenure as Chairman, Universal released over 200 films that grossed in excess of $10 billion worldwide including Jurassic Park, the then highest grossing film of all time, Parenthood, Cape Fear, Back to the Future 2 and 3, Casper, Backdraft, Do The Right Thing, Fried Green Tomatoes and Lorenzo's Oil. Also during this time Universal had seven Academy Award Best Picture Nominations, including Schindler's List, which won the Academy Award for Best Picture in 1993.
Mr. Pollock played a key role in the creation of United Cinemas International (UCI), a joint venture with Paramount Pictures, which has become the largest exhibitor outside North America, with nearly 700 multiplex screens. Mr. Pollock worked with Director/Producer Ivan Reitman to create The Montecito Picture Company, which produced a wide range of films including Old School, Disturbia, Up in the Air, Hitchcock, Draft Day, and the forthcoming Baywatch (2017) starring Dwayne Johnson and Zac Efron.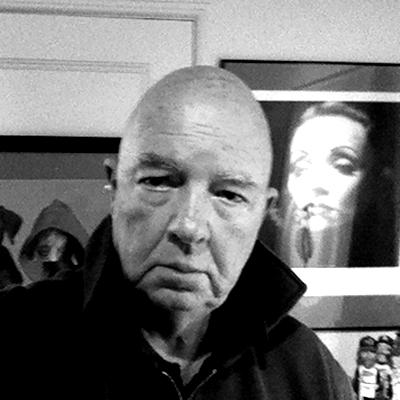 Film Preservationist James Katz
James Katz is a film producer and restorationist. With Bob Harris, he was responsible for the restorations of Rear Window, Vertigo, Spartacus and My Fair Lady. He has produced such features as Scenes From the Class Struggle in Beverly Hills and Nobody's Fool.  Katz received a B.A. from Ohio State University and began his career in the United Artists publicity department, eventually becoming Director of Worldwide Publicity.  As President and founder of the Universal Pictures Classics Division in the early 1980s, Katz was responsible for the reissue of five Hitchcock films – Rear Window, Vertigo, Rope, The Trouble With Harry, and The Man Who Knew Too Much – as well as the reissue of the Beatles' A Hard Day's Night.  Under Katz' aegis, Universal Pictures Classics became the first classics division to be involved in film production, with John Huston's Under the Volcano. Katz was also involved in bringing such films as Jerszy Skolimowski's Moonlighting, Merchant Ivory's Heat and Dust, Nagisa Oshima's Merry Christmas, Mr. Lawrence and Franco Zeffirelli's La Traviata to U.S. audiences. Katz has been a longtime member of the Academy of Motion Pictures Arts and Sciences, and is a charter member of the British Academy of Film and Television Arts, Los Angeles.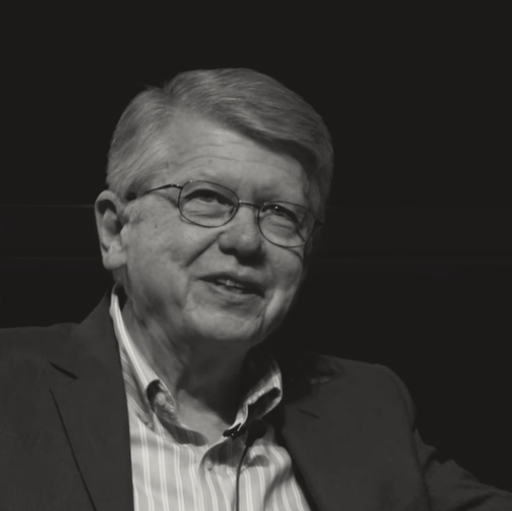 Moderator Charles Wolfe
Charles Wolfe, moderator, is Professor of Film & Media Studies, whose research and teaching interests include international film history and theory; American cinema and cultural history; documentary film and photography; historiography; archival studies; comedy performance; voice in cinema; and film sound. He is the author of two books on the films of director Frank Capra and has published widely on various aspects of the history of commercial, independent, and documentary filmmaking in the U.S. With Edward Branigan, he co-edits the American Film Institute's Film Reader Series, which to date has published 30 volumes of new critical essays on topics of contemporary concern in film, television, and new media studies.
A member of the Board of Directors of the Society for Cinema and Media Studies from 2006 to 2009, Wolfe also has served as a consulting scholar for the New York Center for Visual History's American Cinema Project, as a member of the AFI's Academic Advisory Council, and as a Rockefeller Fellow at the Wisconsin Center for Film and Theater Research. Wolfe received the Outstanding Pedagogy Award from the Society for Cinema and Media Studies in 2011, and is a past recipient of a Distinguished Teaching Award from the UCSB Academic Senate. He chaired the Department of Film and Media Studies from 1994 to 1998, and served as Associate Dean of Humanities and Fine Arts in the College of Letters and Science at UCSB from 2003 to 2008.
This event is sponsored by the Carsey-Wolf Center and the Department of Film & Media Studies.
Expanded Hitchcock
The Carsey-Wolf Center and the Pollock Theater are pleased to present a series of films dedicated to exploring the work of legendary director Alfred Hitchcock, whose career spanned two continents and more than six decades. Expanded Hitchcock will include classic Hitchcock films seen from a new angle, recently restored films, and a special screening of an early film with musical accompaniment.
CWC Classics
The CWC Classics program celebrates cinema's rich history, bringing classic films back to the big screen for critical viewing and discussion. These events feature filmmakers, academics, and professionals who can contextualize the production and historical impact of the films. The series occasionally presents classic films in their original 16 or 35 mm formats. CWC Classics events celebrate the history and significance of cinema's enduring legacy.