Expanded Hitchcock: Blackmail
Thursday, January 19, 2017 / 7:00 PM - 9:30 PM (PST)
Screening Format: Sony 4K DCP (85 Minutes)
With Michael Mortilla (Pianist)
Director: Alfred Hitchcock


Starring: Anny Ondra, John Longden, and Cyril Ritchard
While out on a date, sweethearts Alice (Anny Ondra) and Frank (John Longden)—a Scotland Yard detective—have a spat, and Alice leaves with Mr. Crewe (Cyril Ritchard), whom she had arranged to meet on the sly. A tryst at Mr. Crewe's apartment takes a threatening turn, and when Alice decides to leave she is attacked by Mr. Crewe. Defending herself with a bread knife, she inadvertently kills her assailant and flees the scene. Frank is put on the case, and attempts to conceal Alice's involvement, unaware that the couple's actions have been observed from the start by a third man, who threatens to expose them both unless they meet his demands. 
Featuring a signature cameo by the director and a stunning chase sequence through the British Museum, Blackmail (1929) was shot and released simultaneously in silent and sound versions; the latter release was the first British sound film production.
We were joined for a screening of the silent film, with live piano accompaniment by Pianist Michael Mortilla. There was a post screening discussion with Michael that was moderated by Charles Wolfe (Film and Media Studies, UCSB).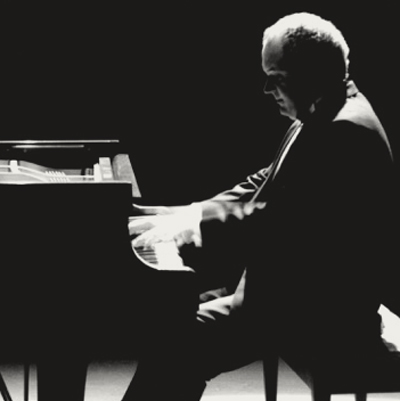 Pianist Michael Mortilla
Michael Mortilla is a freelance composer and sound designer.  His accomplishments include performing his own works as a piano soloist with the Chicago Symphony, composing for the 1996 Olympic Games, and scoring the world's first broadcast of a film with sound over the internet (AFI/The Rink – 1977).  He has received multiple commissions for new works from institutions such as the Library of Congress, The Academy of Motion Pictures, and The National Film Preservation Foundation.  Mortilla was resident composer and faculty in UCSB's Theater and Dance department from 1986 to 2000.  He has guest lectured on music and sound design for film and animation at CalArts.
Mortilla has recently studied drawing and painting at LACMA, where he was on exhibit this past year as part of the New Objectivity exhibit.  He closed the exhibit with a nearly nine-hour, non-stop marathon performance, from opening to closing of the museum, on the final day of the exhibit.  Over 3,000 people attended.  Earlier in his career, Mortilla composed, directed music, and conducted in New York City where he worked closely with dance legend Martha Graham.  He was the last composer to collaborate directly in the studio with Miss Graham on a produced work, which was performed at the Kennedy Center and the White House, and was broadcast over PBS.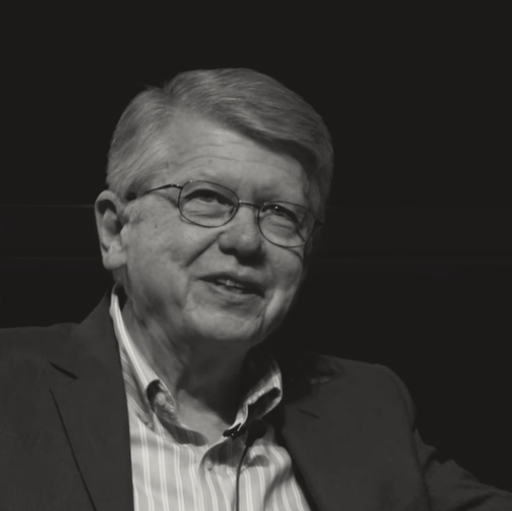 Moderator Charles Wolfe
Charles Wolfe, moderator, is Professor of Film & Media Studies, whose research and teaching interests include international film history and theory; American cinema and cultural history; documentary film and photography; historiography; archival studies; comedy performance; voice in cinema; and film sound. He is the author of two books on the films of director Frank Capra and has published widely on various aspects of the history of commercial, independent, and documentary filmmaking in the U.S. With Edward Branigan, he co-edits the American Film Institute's Film Reader Series, which to date has published 30 volumes of new critical essays on topics of contemporary concern in film, television, and new media studies.
A member of the Board of Directors of the Society for Cinema and Media Studies from 2006 to 2009, Wolfe also has served as a consulting scholar for the New York Center for Visual History's American Cinema Project, as a member of the AFI's Academic Advisory Council, and as a Rockefeller Fellow at the Wisconsin Center for Film and Theater Research. Wolfe received the Outstanding Pedagogy Award from the Society for Cinema and Media Studies in 2011, and is a past recipient of a Distinguished Teaching Award from the UCSB Academic Senate. He chaired the Department of Film and Media Studies from 1994 to 1998, and served as Associate Dean of Humanities and Fine Arts in the College of Letters and Science at UCSB from 2003 to 2008.
This event is sponsored by the Carsey-Wolf Center and the Department of Film & Media Studies.
Expanded Hitchcock
The Carsey-Wolf Center and the Pollock Theater are pleased to present a series of films dedicated to exploring the work of legendary director Alfred Hitchcock, whose career spanned two continents and more than six decades. Expanded Hitchcock will include classic Hitchcock films seen from a new angle, recently restored films, and a special screening of an early film with musical accompaniment.
CWC Classics
The CWC Classics program celebrates cinema's rich history, bringing classic films back to the big screen for critical viewing and discussion. These events feature filmmakers, academics, and professionals who can contextualize the production and historical impact of the films. The series occasionally presents classic films in their original 16 or 35 mm formats. CWC Classics events celebrate the history and significance of cinema's enduring legacy.