Expanded Hitchcock: The Birds
Saturday, March 4, 2017 / 2:00 PM - 5:00 PM (PST)
Screening Format: Sony 4K DCP (119 Mins)
With Tippi Hedren (Actress)
Director: Alfred Hitchcock


Starring: Tippi Hedren, Rod Taylor
A flirtatious encounter involving a pair of lovebirds in a San Francisco pet shop leads socialite Melanie Daniels (Tippi Hedren) on a trip to Bodega Bay in pursuit of lawyer Mitch Brenner (Rod Taylor) in Hitchcock's 1963 adaptation of Daphne du Maurier's short story. Over the course of several days, Mitch's small hometown is harried by increasingly violent attacks by wild birds, which Melanie and the townspeople are at a loss to explain or predict.
In a post-screening Q&A, Actress Tippi Hedren discussed the process of filming The Birds with Ross Melnick (Film and Media Studies, UCSB).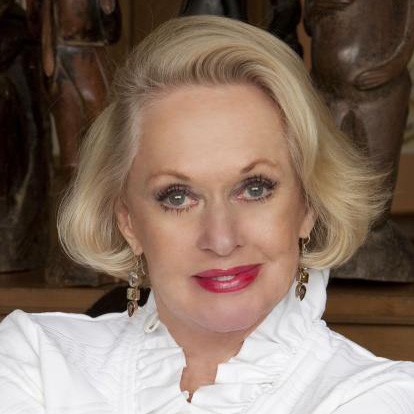 Actress Tippi Hedren
Tippi Hedren is an actress, author and animal rights activist.  She made her film debut in The Birds and subsequently appeared in Hitchcock's psychological drama Marnie (1964). Her many later film and television credits include Charlie Chaplin's final film A Countess from Hong Kong (1967), the political satire Citizen Ruth (1996), and the existential comedy I Heart Huckabees (2004).  Through her non-profit Roar Foundation, she supports the care and preservation of big cats through The Shambala Preserve, an 80-acre wildlife habitat in southern California.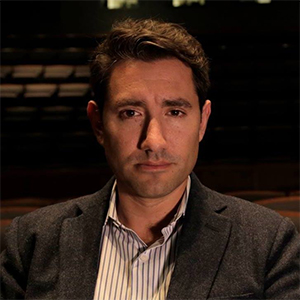 Moderator Ross Melnick
Ross Melnick specializes in media industry history and analysis, film, radio, and television history, archival theory and practice, silent cinema, early radio and media convergence, newsfilm, and U.S. and global film exhibition. His most recent book is American Showman: Samuel 'Roxy' Rothafel and the Birth of the Entertainment Industry, 1908-1935 (Columbia University Press, 2012). His articles have been published in Cinema Journal, Film History, The Moving Image, and Historical Journal of Film, Radio and Television (forthcoming).
This event is sponsored by the Carsey-Wolf Center and the Department of Film & Media Studies.
Expanded Hitchcock
The Carsey-Wolf Center and the Pollock Theater are pleased to present a series of films dedicated to exploring the work of legendary director Alfred Hitchcock, whose career spanned two continents and more than six decades. Expanded Hitchcock will include classic Hitchcock films seen from a new angle, recently restored films, and a special screening of an early film with musical accompaniment.
CWC Classics
The CWC Classics program celebrates cinema's rich history, bringing classic films back to the big screen for critical viewing and discussion. These events feature filmmakers, academics, and professionals who can contextualize the production and historical impact of the films. The series occasionally presents classic films in their original 16 or 35 mm formats. CWC Classics events celebrate the history and significance of cinema's enduring legacy.