Diversity in Cannes: A Celebration of Global Black Women in Film
Thursday, October 6, 2022 / 7:00 PM - 9:00 PM (PDT)
Screening Format: 2K digital projection
With Yolonda Brinkley and Wendy Eley Jackson
The Cannes Film Festival is undoubtedly the largest and most prestigious film festival of its kind. Each year, the city plays host to thousands of industry professionals from around the world. However, in 75 years, the Cannes Film Festival has only selected one Black woman director in competition. The Diversity in Cannes initiative has responded by working to celebrate black women in film in France and beyond.
We were joined for an evening of conversation and short films directed by Black women from the diaspora, including Christine Rodriguez of Canada and UC Santa Barbara's very own Wendy Eley Jackson (Film and Media Studies), all of whom are past participants in the Diversity in Cannes Short Film Showcase.
Immediately following the screening, Diversity in Cannes founder Yolonda Brinkley and filmmaker Wendy Eley Jackson joined moderator Mireille Miller-Young (Feminist Studies, UCSB) to discuss Brinkley's diversity initiative, the serious representation gaps in the international film industry, and strategies for Black women and their allies to effect change globally.
The following short films will be screened:
"The Invitation" (2022, dir. Wendy Eley Jackson)
"Hi John" (2021, dir. Sinnita Monero and Jordan Pitt)
"Fuego" (2022, dir. Christine Rodriguez)
"Wash Day" (2019, dir. Jaida Salmon)
Please note the following COVID protocols for Pollock Theater events: audience members must bring masks and wear them for the entire duration of the event. An acceptable mask fully covers both nose and mouth with ear loops or similar fastenings to hold it securely in place.  This policy is subject to change in accordance with guidance from local health officials. For further details, visit this page.
image: "The Invitation" dir. Wendy Eley Jackson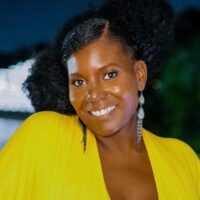 Yolonda Brinkley (founder of the Diversity in Cannes initiative)
Yolonda Brinkley, the self-proclaimed global disruptor, is a full-service marketing communications practitioner specializing in event production and entertainment publicity. Fueled by passion, she is the creator of Diversity in Cannes, the independent global film movement promoting inclusion at the Cannes Film Festival. Supported by Academy Award Winner Viola Davis' JuVee Productions, Yolonda's inclusion efforts include the annual presentation of Diversity Day in Cannes, consisting of two short film showcases, a film panel, and an awards reception in France during the Festival de Cannes.
Since its 2010 inception, with Yolonda at the helm, the initiative has emerged from a simple filmmaker symposium to a comprehensive movement, providing a platform for globally diverse filmmakers to be seen and heard at the Cannes Film Festival. More specifically, Diversity in Cannes promotes the presence of underrepresented content creators telling stories specific to marginalized populations and celebrates their achievements at the world's most prestigious film festival.
In thirteen years, Yolonda has hosted hundreds of filmmakers from five continents, received thousands of short film submissions representing at least 35 countries and has welcomed esteemed panelists, including Festival de Cannes Alum Anna Marie Jacir, Palestine's first female feature filmmaker. Yolonda is recognized for independently pioneering the inclusion efforts at the Cannes Film Festival, resulting in a European Diversity Award nomination. To learn more, follow her journey @diversencannes.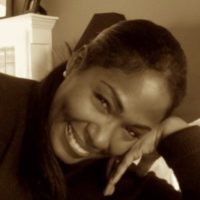 Filmmaker Wendy Eley Jackson
Wendy Eley Jackson is a graduate of the University of California at Berkeley with a B.A. in English Literature, and an M.F.A. in screenwriting from the University of Georgia. Her experience in the film and television industry spans from developing made-for-television movies for Sony Pictures Television, to advertising and marketing with Turner Broadcasting, to developing TV pilots for major studios and networks. Most recently, she received the prestigious Producers Guild mark (p.g.a) for her producing work on the critically-acclaimed and award-winning feature length documentary Maynard (Netflix), directed by Academy Award nominee and Primetime Emmy winner Sam Pollard. Wendy served as executive producer of the feature documentary Welcome to Pine Lake (CBSN) and Carterland, the official documentary of President Jimmy Carter (Gravitas Ventures). She has recently written and directed the short documentary The Invitation, now in the festival circuit.  She is also currently filming Counting The Ballots and Protect & Serve with Martin Luther King, III, where she is both writer and director.
Wendy's desire to see more diverse and positive roles developed and produced across entertainment platforms have propelled her to option several intellectual properties, including two New York Times best seller books, for scripted series development. Her company Auburn Avenue Films has become a "go to" curator for content creation developed out of Georgia into Hollywood.  Wendy is a lecturer at UC Santa Barbara, where she teaches advanced screenwriting for television and adaptation for motion picture and television.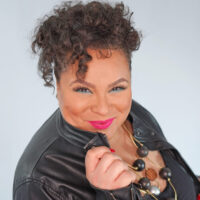 Mireille Miller-Young (Feminist Studies, UCSB)
Mireille Miller-Young is Associate Professor of Feminist Studies at UCSB.  The former UC President's Postdoctoral Fellow researches and teaches about race, gender, and sexuality in US history, popular and film cultures, and the sex industries.  Her groundbreaking book, A Taste for Brown Sugar: Black Women in Pornography (Duke University Press, 2014), was awarded the Sara A. Whaley Prize for Best Book on Women and Labor by the National Women's Studies Association and the John Hope Franklin Prize for Best Book by the American Studies Association. Serving on the editorial boards of journals like Porn Studies and Signs, as well as book series like Screening Sex (Edinburgh University Press) and Feminist Media Studies (University of Illinois Press), Miller-Young has won prizes for her research and teaching, including UCSB's Distinguished Teaching Award.
Dr. Miller-Young has published in numerous anthologies, academic journals, and news outlets including Porn Archives, Queer Sex Work, Ethnopornography, Sexualities, Meridians, GLQ, Colorlines, Ms., The Washington Post, The New York Times, and $pread, a sex worker magazine. A sought-after speaker and expert for news, radio, podcasts, and documentaries, Miller-Young has been featured in NPR's Marketplace, The Kitchen Table Podcast, HuffPost Live, For Harriet, Cosmopolitan, Glamour, Netflix's Explained, and the recent hit, Netflix's History of Swear Words, starring Nicolas Cage.
Dr. Miller-Young is an editor of The Feminist Porn Book: The Politics of Producing Pleasure (2013), which has been translated into German and Spanish and was a finalist for the Lambda Literary Award for Best LGBT Anthology, and she is an editor of the volume Black Sexual Economies: Race and Sex in a Culture of Capital (2019).
This event is sponsored by the Carsey-Wolf Center.

CWC Global
Media are global by nature; they express culture just as much as they transcend borders. The CWC Global series is dedicated to showcasing media from around the world. This series features screenings and events that place UCSB in conversation with international media makers and global contexts across our deeply connected world.