Special Effects: The Dark Crystal: Age of Resistance
Thursday, October 10, 2019 / 7:00 PM - 9:15 PM (PDT)
Screening Format: DCP (61 Minutes)
With Louis Leterrier (executive producer/director)
Starring: Mark Hamill, Simon Pegg, Nathalie Emmanuael, Taron Egerton

A prequel to Jim Hensen's beloved 1982 fantasy film, The Dark Crystal: Age of Resistance (2019) builds on Henson's original worldbuilding premise and maintains its devotion to stunning puppetry. The evil Skesis are the overlords of the planet Thra; when their repeated harvesting of the planet's lifeforce pushes the world dangerously out of balance, a hodgepodge group of brave Gelfling unite to save their planet from ecological corruption. The series offers a broader view of the environment of Thra, exploring the relationships between plant, animal, and crystal species. The pilot episode "End. Begin. All the Same." introduces Rian (Taron Egerton), Brea (Anya Taylor-Joy), and Deet (Nathalie Emmanuel), representatives of three Gelfling tribes who will spark a rebellion against their Skeksis rulers. A long-term labor of love for its creators, the series' talented voice cast including Mark Hamill, Simon Pegg, Lena Headey, Awkwafina, and Keegan Michael-Key.
Executive Producer/Director Louis Leterrier joined moderator Emily Zinn for a post-screening discussion of the series' sophisticated use of puppetry.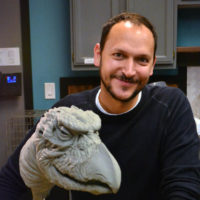 Executive Producer/Director Louis Leterrier
Born in Paris to a filmmaker father and a costume designer mother, Louis Leterrier won several awards for his short films before moving to the U.S. to study filmmaking at New York University. In his first jobs in the film industry, he served as a production assistant on Alien: Resurrection (1997) and as Luc Besson's assistant on The Messenger: The Story of Joan of Arc (1999). Leterrier's feature directorial debut, Transporter (2002), sparked the successful film series. Three years later, he directed both the second entry in the Transporter franchise and the cult action film Unleashed (2005), starring Jet Li. Leterrier's Hollywood career began with The Incredible Hulk (2008), and he subsequently directed the remake of Clash of the Titans (2010) and the heist-thriller Now You See Me (2013). His television work includes the series Tycoon (2017).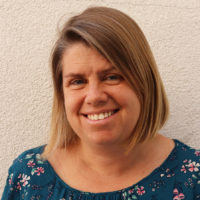 Moderator Emily Zinn
Emily Zinn is the Associate Director of the Carsey-Wolf Center.  She earned her PhD from the University of Pennsylvania in English Literature, with an emphasis in Gender and Sexuality Studies.  Her research interests include contemporary British and American literature, the role of food in literature, and fairy tales.  She currently serves as a lecturer in UCSB's English department, and she previously taught at Yale University and the Curtis Institute of Music.
This event is sponsored by the Carsey-Wolf Center and Netflix.

Special Effects
Cinema, in its essence, is a special effect. From the medium's first days, filmmakers have used cutting edge-technologies, physical skill, and world-class craftsmanship to dazzle audiences and keep movies spectacular. The Carsey-Wolf Center's fall 2019 series Special Effects invites audiences to explore the diverse history of special-effects cinema through a series of remarkable films, spanning Hollywood classics, CGI blockbusters, and previously unseen documentary footage. Expanding on traditional definitions of the term "special effects," this series investigates the craft of special effects through iconic cinema makeup and costuming, digital image manipulation, practical stunts, and color film processing.
CWC TV
In recognition of the extraordinary accomplishments of the Center's namesakes, Dick Wolf and Marcy Carsey, the Carsey-Wolf Center is committed to examining television as an institution, industry, and cultural form. In our post-network, multi-channel, multi-media environment, understanding television demands understanding its past as well as its future, through exploration of individual episodes, mini-series, and documentaries.