CWC Virtual: The Mauritanian
Tuesday, May 25, 2021 / 4:00 PM - 5:00 PM (PDT)
With Mohamedou Ould Slahi (author of Guantánamo Diary)
Director: Kevin Macdonald

The Mauritanian (2021) is the first feature film to dramatize how the "war on terror" became a war in court. The film is based on Mohamedou Ould Slahi's autobiography Guantánamo Diary, which originated in letters he wrote to attorney Nancy Hollander (Jodie Foster) about his experiences while in US custody. The memoir was published in heavily redacted form while Slahi was still imprisoned. In addition to the standard operating torture that other Guantánamo detainees experienced, Mohamedou endured seventy days of "special measures," which included being taken out to sea in a boat and threatened with drowning. The Mauritanian is a powerful tale of injustice and redemption.
Mohamedou Ould Slahi (author of Guantánamo Diary) joined moderator Lisa Hajjar (Sociology, UCSB) for a discussion of his role in the making of this film, and in exposing one of America's darkest secrets.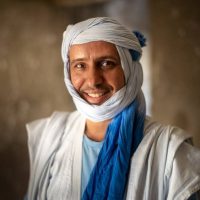 Mohamedou Ould Slahi (author of Guantánamo Diary)
Mohamedou Ould Salahi was born in Rosso, Mauritania, the ninth of twelve children of a camel herder. His family moved to the capital of Nouakchott when he was a child, where he attended school and earned a scholarship to study electrical engineering at Gerhard-Mercator University in Duisburg, Germany. In 2001, he was living and working in his home country of Mauritania when he was detained and renditioned to Jordan, beginning an ordeal that he would chronicle in his international bestseller Guantánamo Diary. The manuscript, which he wrote in his isolation cell in the detention camp at Guantánamo Bay, Cuba, remained classified for almost eight years and was finally released, with substantial redactions, in 2013. It was first published in the United States and United Kingdom in January, 2015, and has since been published in twenty-five languages. After fifteen years of detention, Mohamedou was released on October 17, 2016 to Mauritania. The following year he published a "restored edition" of Guantánamo Diary, filling in the U.S. government's redactions, and in February 2021 his first novel, The Actual True Story of Ahmed and Zarga, was published by Ohio University Press.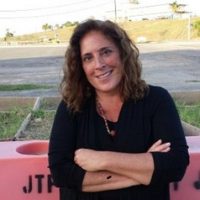 Moderator Lisa Hajjar
Lisa Hajjar is a professor in the Department of Sociology at UCSB. Her work focuses on law and conflict, human rights, political violence, military occupations, and contemporary international affairs. For close to two decades, she has been researching and writing about the legal implications of the US "war on terror," particularly torture, targeted killing, Guantánamo, and the military commissions. She is the only social scientist who has traveled to Guantánamo (14 times to date). Her new book, The War in Court: The Inside Story of the Fight against Torture in the "War on Terror," will be published by University of California Press. Another area of current research focuses on human rights in the Arab world. Her journalistic writings have been published by The Nation, Al Jazeera English, Middle East Report, and Jadaliyya.
This event is sponsored by the Carsey-Wolf Center. Presented in conjunction with the Orfalea Center for Global and International Studies conference "Global Carceral States: Violence, Transgressions, and Technologies of Imprisonment." Visit this page for details. 
CWC Global
Media are global by nature; they express culture just as much as they transcend borders. The CWC Global series is dedicated to showcasing media from around the world. This series features screenings and events that place UCSB in conversation with international media makers and global contexts across our deeply connected world.