Crystal Swan
Thursday, June 25, 2020 / 4:00 PM - 5:00 PM (PDT)
With Darya Zhuk (director)
Starring: Alina Nassibulina, Ivan Mulin, Yury Borisov


Postscreening discussion via Zoom at 4:00 PM PST / 7:00 PM EST
​Set in the immediate aftermath of Belarus's independence, Crystal Swan (2018) follows the path of Evelina, a young woman who dreams of moving to Chicago and pursuing her passion for music. Obtaining a US visa proves a difficult endeavor, however. Determined to leave the country, Evelina debates buying a letter of employment from the black market. Depicting a nation anticipating a brighter future and a heroine insistent on making her own destiny, Crystal Swan explores vital questions of self and belonging.
Director Darya Zhuk joined moderator Hannah Garibaldi (Film and Media Studies, UCSB) for a virtual discussion of her debut feature film.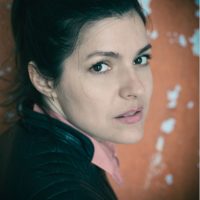 Director Darya Zhuk
Belarus-born director Darya Zhuk discovered filmmaking while studying Economics at Harvard. After working as a business analyst at HBO, she earned her MFA degree with honors from Columbia University with a concentration in Directing. Her debut feature film Crystal Swan was the nation of Belarus's first entry to the Oscars for Best Foreign Language Film in 22 years. Crystal Swan opened the prestigious Karlovy Vary "East of the West" competition and won many prizes including Grand Prix at Odessa Film Festival, Grand Prix at Tbilisi International Film Festival, FIPRESCI at Bratislava IFF, and Youth Jury Award at Cork Film Festival. It had its North American Premiere at Slamdance in 2019.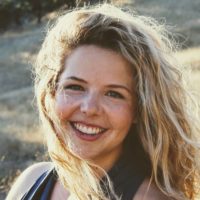 Moderator Hannah Garibaldi
Hannah Garibaldi is a PhD student in the Film and Media Studies Department at the University of California, Santa Barbara. She received her Master's degree in Film Studies from Chapman University with her thesis, "Chromatically Subverting the Production Code: Hollywood's Colorful Weapon in the 1940s." Her research interests include the intersection of Hollywood censorship with color filmmaking in the 1930s-1950s, the establishment of accessibility standards in current cinematic exhibition, and the influence of physical illness, injury, and disability upon historical Hollywood film productions.
This event is sponsored by the Carsey-Wolf Center. 
CWC Global
Media are global by nature; they express culture just as much as they transcend borders. The CWC Global series is dedicated to showcasing media from around the world. This series features screenings and events that place UCSB in conversation with international media makers and global contexts across our deeply connected world.