A Conversation With David Gerrold, Writer of Star Trek "The Trouble With Tribbles"
Thursday, January 28, 2016 / 7:00 PM (PST)
Screening Format: Quicktime (50 Minutes)
With David Gerrold (Screenwriter)
We were joined for an evening of conversation and clips with David Gerrold, influential contemporary sci-fi writer and creator of genre-defining works such as the enduringly popular Star Trek episode, "The Trouble With Tribbles." The discussion examined Gerrold's career across many media platforms to provide unique and valuable insights into the evolution and changing nature of the genre. Gerrold was interviewed by Word Farm Director Joe Palladino.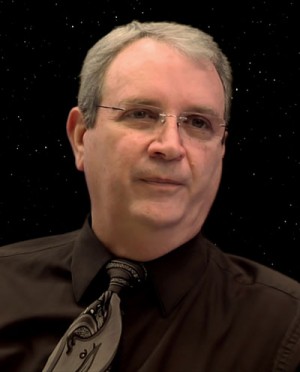 Screenwriter David Gerrold
David Gerrold's TV credits include episodes from Star Trek ("The Trouble With Tribbles" and "The Cloud Minders"), Star Trek Animated ("More Tribbles, More Troubles" and "Bem"), Babylon 5 ("Believers"), Twilight Zone ("A Day In Beaumont" and "A Saucer Of Loneliness"), Land Of The Lost ("Cha-Ka," "The Sleestak God," "Hurricane," "Possession," and "Circle"), Tales From The Darkside ("Levitation" and "If The Shoes Fit"), Logan's Run ("Man Out Of Time"), and others.
His novels include When HARLIE Was One, The Man Who Folded Himself, The War Against The Chtorr septology, The Star Wolf trilogy, The Dingilliadyoung adult trilogy, the Trackers duology, and many more sci-fi classics.
Additionally, the autobiographical tale of his son's adoption, The Martian Child, won the Hugo and Nebula awards for Best Novelette of the Year and was the basis for the 2007 movie, Martian Child, starring John Cusack, Amanda Peet, and Joan Cusack.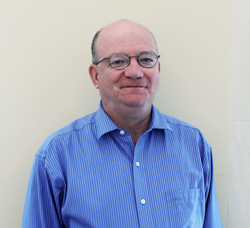 Moderator Joe Palladino
Joe Palladino, after graduating from the Film Studies Department at UCSB in 1986, worked in post-production and in infomercials in Los Angeles. Returning to Santa Barbara he has been the Academic Advisor in the Film & Media Department since 1996. He has served as a programmer for both the SlamDance and the Santa Barbara International Film Festival and as the advisor for the Reel Loud Film Festival since 1997. Joe is the founder of Word Farm, a three-day intensive screenwriting camp now entering its second decade. He has also helped launch Script to Screen, a series of film and Q&A presentations at UCSB's Pollock Theater. For several years he co-chaired the Santa Barbara Table, a weekly networking forum created to foster community media production, but has stepped out to work on projects of his own. His short, The Secret Ingredient, played in the 2013 Santa Barbara International Film Festival. His most recent short, Oh Lorde: Actors, can be found on Funny or Die.
This event is sponsored by the Carsey-Wolf Center, the Department of Film & Media Studies, the Scott Frank Fund for Screenwriting, and the Rick Rosen Fund for Television Studies.
CWC TV
In recognition of the extraordinary accomplishments of the Center's namesakes, Dick Wolf and Marcy Carsey, the Carsey-Wolf Center is committed to examining television as an institution, industry, and cultural form. In our post-network, multi-channel, multi-media environment, understanding television demands understanding its past as well as its future, through exploration of individual episodes, mini-series, and documentaries.