CWC Virtual: Moviegoing in the Age of COVID-19
Thursday, April 30, 2020 / 5:00 PM - 6:00 PM (PDT)
With Manohla Dargis (The New York Times) & Alison Kozberg (Art House Convergence)
Online at 5:00 PM Pacific / 8:00 PM Eastern

Since the outbreak of COVID-19, movie theaters around the world have gone dark, thrusting studios, exhibitors, and audiences into uncharted terrain. In the aftermath of the shutdown, New York Times film critic Manohla Dargis gave voice to widespread moviegoing nostalgia and longing in her celebrated essay "The Moviegoer: Our Critic Misses Sitting in the Dark With You." In this live Zoom event, Manohla Dargis and Art House Convergence managing director Alison Kozberg joined UCSB Associate Professor Ross Melnick (co-founder of Cinema Treasures) for a discussion of the past, present, and precarious future of movie theaters, including cherished memories of moviegoing and the current state of the industry.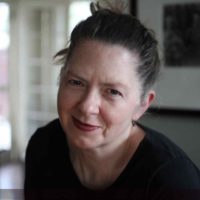 Manohla Dargis, co-chief film critic, The New York Times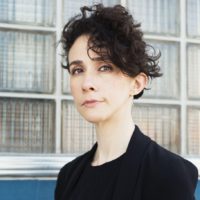 Alison Kozberg, Managing Director, Art House Convergence
Alison Kozberg has worked in art house film exhibition for over a decade and has managed and contributed to film programs, symposia, and special events for museums including the Getty Research Institute, Museum of Contemporary Art (Los Angeles), and the Walker Art Center. She has long been devoted to supporting independent cinemas, including the Brattle Theatre in Cambridge, where she began her career as an Operations Manager and The Nickelodeon Theatre in Columbia, SC, where she served as Director. Alison is President of the Board at Los Angeles Filmforum, Southern California's oldest continuously operating exhibitor of experimental film, since 2012. A specialist in the history of art house and alternative film exhibition, Alison holds a Master's Degree from the University of Southern California.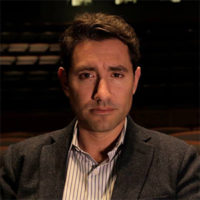 Moderator, Associate Professor Ross Melnick
Ross Melnick specializes in U.S. and global film exhibition, media industry studies, film and media history, archival theory and practice, silent cinema, and moving image journalism. He is the co-editor of Rediscovering U.S. Newsfilm: Cinema, Television and the Archive (AFI/Routledge, 2018) and the author of American Showman: Samuel 'Roxy' Rothafel and the Birth of the Entertainment Industry, 1908-1935 (Columbia University Press, 2012). His articles have been published in journals such as Cinema Journal, Film History, The Moving Image, and Historical Journal of Film, Radio and Television and he was named an Academy Film Scholar and a NEH Fellow for his forthcoming book on Hollywood's global exhibition operations from 1923-2013.
 This event is sponsored by the Carsey-Wolf Center.