Bush Mama
Friday, March 4, 2016 / 7:00 PM (PST)
Screening Format: 16mm preservation print, courtesy of the UCLA Film & Television Archive (97 Mins)
With Dr. Jan-Christopher Horak (Director of the UCLA Film & Television Archive)
Director: Haile Gerima


Starring: Barbara O. Jones, Johnny Weathers
We were joined for an evening featuring Bush Mama, the breathtaking 1975 film by Haile Gerima. A rare screening of the recently-restored 16mm film was followed by a conversation led by UCSB Department of Film and Media Studies Professors Anna Everett and Ross Melnick with Dr. Jan-Christopher Horak, Director of the UCLA Film and Television Archive and co-editor of the recent collection documenting the archive's restoration of this and other LA Rebellion films.
With Bush Mama, director Haile Gerima—a key member of the influential independent film movement referred to as the LA Rebellion—offers a deeply moving portrait of Dorothy (Barbara O. Jones), beset on all sides by injustices and cruelty, most often through state-appointed agents who harass her, her child and her partner, T.C. (Johnny Weathers). T.C.'s incarceration for a crime he did not commit, and the ramifications both direct and indirect that ripple out from this trauma, including daily abuse meted out by the state and her community ultimately catalyze Dorothy's ideological transformation.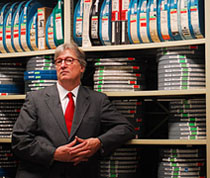 Dr. Jan-Christopher Horak

Dr. Jan-Christopher Horak has been Director of UCLA Film & Television Archive and Professor for Critical Studies since 2007. He was previously Director of Archives & Collections at Universal Studios, Director of the Munich Filmmuseum and Senior Curator, George Eastman House. He has held professorships at the University of Rochester, the Munich Hochschule für Film und Fernsehen and the University of Salzburg. His book publications include: "Film and Photo in the 1920s" (1979), "Helmar Leski – Pioneer of Israeli Cinema" (1983), "Anti-Nazi-Films Made by German Jewish Refugees in Hollywood" (1985), "Making Images Move: Photographers and Avant-Garde Cinema" (1997), "Lovers of Cinema: The First American Film Avant-Garde 1919-1945" (1995) and "The Dream Merchants: Making and Selling Films in Hollywood's Golden Age" (1989). He has also published 250 articles and reviews in all manner of film historical subjects in English, German, French, Italian, Dutch, Spanish, Hungarian, Czech, Swedish and Hebrew publications. Named an Academy Scholar in 2006, he has just completed a book on the designer Saul Bass, "The Hand and the Eye."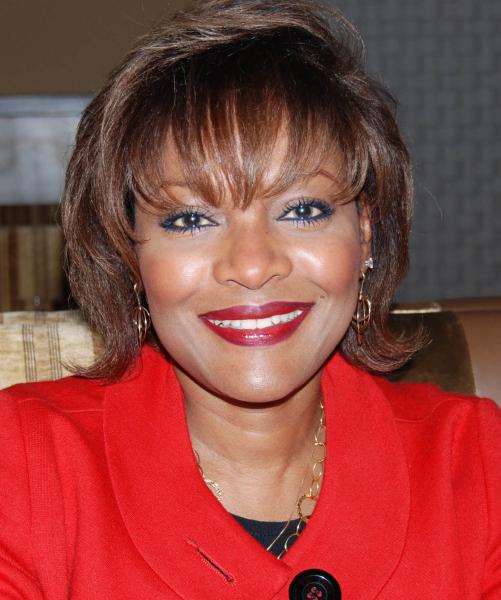 Anna Everett

Anna Everett is a Professor of Film, Television and New Media Studies at UCSB. Her publications include the books Returning the Gaze: A Genealogy of Black Film Criticism, 1909-1949; Learning Race and Ethnicity: Youth and Digital Media, for the MacArthur Foundation's Digital Media, Youth, and Learning program; her 2009 award-winning book Digital Diaspora: A Race for Cyberspace; and the edited volume Pretty People. She is a two-time recipient of the Fulbright Senior Scholar Award, among others. She is completing a book on President Obama, social media and millennials.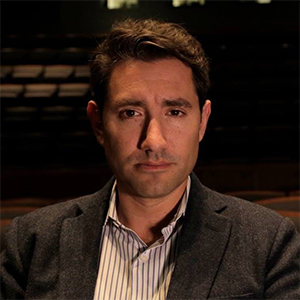 Ross Melnick

Ross Melnick specializes in media industry history and analysis, film, radio, and television history, archival theory and practice, silent cinema, early radio and media convergence, newsfilm, and U.S. and global film exhibition. His most recent book is American Showman: Samuel 'Roxy' Rothafel and the Birth of the Entertainment Industry, 1908-1935 (Columbia University Press, 2012). His articles have been published in Cinema Journal, Film History, The Moving Image, and Historical Journal of Film, Radio and Television (forthcoming).
This event is sponsored by the Carsey-Wolf Center, UCSB Library's 2016 program UCSB Reads: Just Mercy, the UCLA Film and Television Archive, and the Department of Film & Media Studies.
CWC Classics
The CWC Classics program celebrates cinema's rich history, bringing classic films back to the big screen for critical viewing and discussion. These events feature filmmakers, academics, and professionals who can contextualize the production and historical impact of the films. The series occasionally presents classic films in their original 16 or 35 mm formats. CWC Classics events celebrate the history and significance of cinema's enduring legacy.