Frankenstein: Afterlives – Bride of Frankenstein
Thursday, October 18, 2018 / 7:00 PM - 9:15 PM (PDT)
Screening Format: DCP (75 Minutes)
With Colin Milburn (Gary Snyder Chair in Science and the Humanities, UC Davis)
Director: James Whale


Starring: Boris Karloff, Elsa Lanchester, Colin Clive
James Whale's Bride of Frankenstein (1935) is the sequel to his 1931 original Frankenstein. After recovering from injuries sustained in the mob attack upon himself and his creation, Dr. Frankenstein (Colin Clive) falls under the control of his former mentor, Dr. Pretorius (Ernest Thesiger), who insists that the now-chastened doctor should resume his experiments in creating new life. Meanwhile, the Monster (Boris Karloff) remains on the run from those who wish to destroy him and longs for a mate of his own. Scholars have long been fascinated with the film as a masterpiece of classic horror and an iconic queer monster movie.

Colin Milburn (English, UC Davis) joined Wesley Jacks (Film and Media Studies, UCSB) for a post-screening discussion.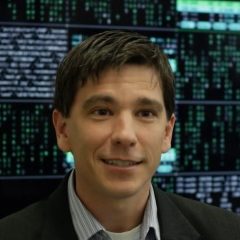 Colin Milburn (English, UC Davis)
Colin Milburn is the Gary Snyder Chair in Science and the Humanities and Professor of English, Science and Technology Studies, and Cinema and Digital Media at the University of California, Davis. He is the author of Nanovision: Engineering the Future (2008), Mondo Nano: Fun and Games in the World of Digital Matter (2015), and Respawn: Gamers, Hackers, and Technogenic Life (2018), among many other books and articles about the relations of literature, science, and media technologies. At UC Davis, he is the director of the Science and Technology Studies Program as well as the ModLab Digital Humanities Laboratory.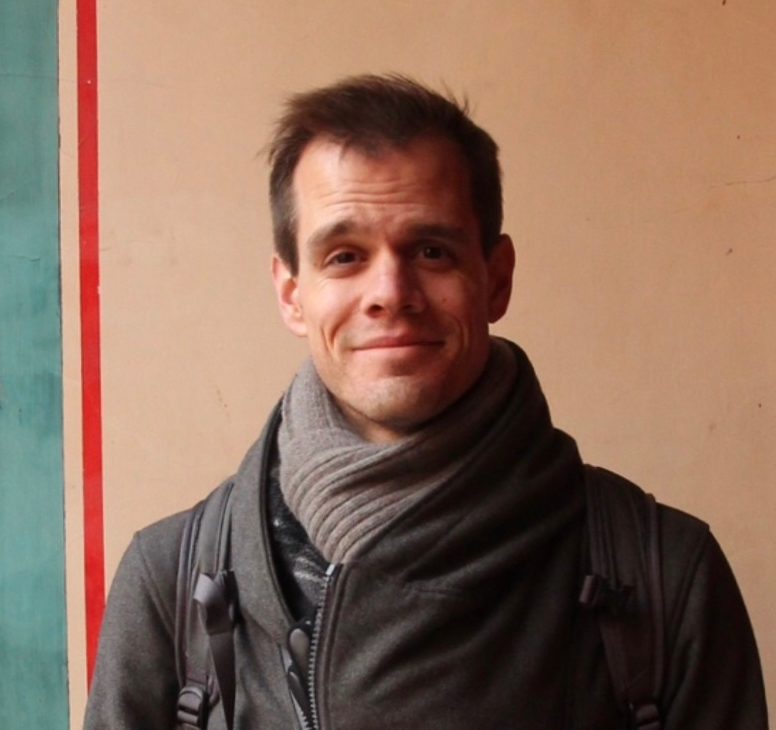 Moderator Wesley Jacks
Wesley Jacks is a PhD candidate working in the fields of Chinese film history and media industries studies. His dissertation focuses on the contemporary distribution of imported films in the People's Republic of China. At UCSB, he has been a member of the Media Fields Collective and a contributing researcher in the Connected Viewing Initiative within the Carsey-Wolf Center's Media Industries Project. He has presented his research at Peking University, SCMS, Nanyang Technological University, and Warner Brothers Studios. A co-authored essay of his can be found in Film Marketing Into the Twenty-First Century (BFI, 2015). His current research interests include distribution studies, film aesthetics, the Sinophone, and media piracy.
 This event is sponsored by the Carsey-Wolf Center.
Frankenstein: Afterlives
Composed with the urgency and rage of youth, Frankenstein was published in 1818 when its author Mary Shelley was only eighteen years old. To honor the novel's 200th anniversary and its enduring legacy, the CWC's fall series is devoted to exploring multiple afterlives of the novel on film. The series will range from classical horror to science fiction to avant-garde experimentation, and will feature a recent biopic and a masterpiece of Spanish cinema. In our series, Frankenstein emerges as a complex tale about gender and sexuality, uncanny families and feminist rage; the films we will present plumb questions about creativity, personal tragedy and the relationship between life and death.
"Frankenstein Afterlives" is affiliated with the UCSB Frankenreads conference, which will take place Thursday, October 25, 2019.  For more information about the conference, visit this page.
CWC Classics
The CWC Classics program celebrates cinema's rich history, bringing classic films back to the big screen for critical viewing and discussion. These events feature filmmakers, academics, and professionals who can contextualize the production and historical impact of the films. The series occasionally presents classic films in their original 16 or 35 mm formats. CWC Classics events celebrate the history and significance of cinema's enduring legacy.