Big Screen: The Hero
Wednesday, November 9, 2022 / 7:00 PM - 9:45 PM (PST)
Screening Format: Blu-ray (1 hour, 57 minutes)
Starring: Uttam Kumar, Sharmila Tagore, Bireswar Sen, Soumen Bose


Director: Satyajit Ray
Satyajit Ray's The Hero (Nayak) is a complex character study that focuses on Uttam Kumar, Bengali cinema's legendary superstar, as Arindam Mukherjee, a consummate matinee idol embarking on an overnight train ride to Delhi to receive a prestigious national award. During this trip, he runs into journalist Aditi Sengupta (played by the equally legendary Sharmila Tagore) who uses the chance encounter to interview the actor. As the train journeys on, their conversation leads to profound self-examination on the part of the movie star; a series of wistful flashbacks and dream sequences reveal the character's mistakes, misgivings, secrets, and insecurities. A critical hit upon its release in 1966, The Hero is widely celebrated for Ray's thoughtful meditations on art, celebrity, and aging.
Trinankur Banerjee (Film and Media Studies, UCSB) and Bishnupriya Ghosh (English and Global Studies, UCSB) joined Bhaskar Sarkar (Film and Media Studies, UCSB) for a post-screening discussion of The Hero.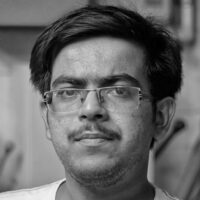 Trinankur Banerjee (Film and Media Studies, UCSB)
Trinankur Banerjee is a doctoral candidate in the department of Film and Media Studies. He works on post-Partition Bengali comedy to understand the molecular dimensions of post-Partition experience and to rethink questions of stardom, aural cultures, and historiography of Indian cinema at large.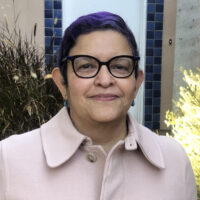 Bishnupriya Ghosh (English and Global Studies, UCSB)
Bishnupriya Ghosh teaches postcolonial and global media studies in the Departments of Global Studies and English. She has recently co-edited a collection, The Routledge Companion to Media and Risk (2020) and is completing a monograph on viral emergence, The Virus Touch: Theorizing Epidemic Media.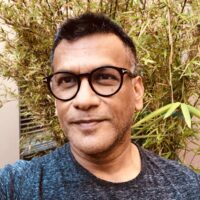 Bhaskar Sarkar (Film and Media Studies, UCSB)
Bhaskar Sarkar teaches in the Department of Film & Media Studies at UC Santa Barbara. His main research interests are globalization and media, risk media, the Global South, and Indian cinema. He is currently working on two monographs, one on Bollywood and the other on media piracy.
CWC Global
Media are global by nature; they express culture just as much as they transcend borders. The CWC Global series is dedicated to showcasing media from around the world. This series features screenings and events that place UCSB in conversation with international media makers and global contexts across our deeply connected world.
CWC Presents: Big Screen
The movie theater has always been a space of wonder and anxiety. Since the inception of the cinema, audiences have enjoyed the collective experience of viewing a film on the big screen, but fears of contagion and disease have undercut that pleasure since the cinema's earliest years. In our current moment, closures of international festivals and competition with streaming platforms have significantly altered the film industry. The Carsey-Wolf Center's "Big Screen" series at the Pollock Theater will explore this tension as we welcome cinemagoers back to the theater. The series will spotlight films made to be seen on the big screen, including works that are almost never seen in North America (Satyajit Ray), as well as classical Hollywood films (featuring Bette Davis) and early slapstick comedy (Buster Keaton and more). This series will recall those early cinemagoers who first marveled at early moving pictures or new technologies like Cinerama and CinemaScope, and invite conversations with scholars and filmmakers about their varied, personal, and unexpected experiences with the big screen.