Big Screen: The Golden Fortress
Monday, November 7, 2022 / 7:00 PM - 9:45 PM (PST)
Screening Format: Sony digital projection (2 hours, 16 minutes)
With Bishnupriya Ghosh and Pujita Guha
Starring: Soumitra Chatterjee, Siddartha Chatterjee, Santosh Dutta, Kushal Chakraborty


Director: Satyajit Ray
An adaptation of his popular 1971 mystery novel, Satyajit Ray's 1974 film The Golden Fortress (Sonar Kella) introduces the director's celebrated sleuth Feluda to the big screen in the first of many films and television shows. Young schoolboy Mukul Dhar gains media attention for claiming to be able to recall his past lives, recounting scenes from the Golden Fortress. When a pair of devious crooks attempts to kidnap the Mukul, expecting that the boy could lead them to hidden treasures at the site, Mukul's father hires private investigator Feluda to thwart the criminals' plans. Much of the narrative unfolds in the stunning desert landscape of Rajasthan, with a cast of colorful characters that includes Feluda's cousin Topshe, parapsychologist Dr. Hemanga Hajra, and thriller writer Jatayu.
Bishnupriya Ghosh (English and Global Studies, UCSB) and Pujita Guha (Film and Media Studies, UCSB) joined moderator Bhaskar Sarkar (Film and Media Studies, UCSB) for a post-screening discussion of The Golden Fortress and its place in Ray's career.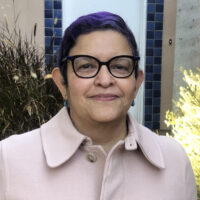 Bishnupriya Ghosh (English and Global Studies, UCSB)
Bishnupriya Ghosh teaches postcolonial and global media studies in the Departments of Global Studies and English. She has recently co-edited a collection, The Routledge Companion to Media and Risk (2020) and is completing a monograph on viral emergence, The Virus Touch: Theorizing Epidemic Media.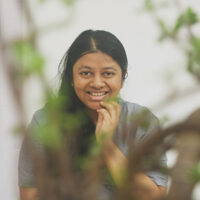 Pujita Guha (Film and Media Studies, UCSB)
Pujita Guha is a curator, artist, and PhD candidate in Film and Media Studies at UCSB. She runs the artistic and interdisciplinary research platform Forest Curriculum, with Abhijan Toto. Her curatorial, artistic, and academic interests include thinking about forests & frontiers, cinema and media, infrastructures, and popular cultures of south & southeast Asia.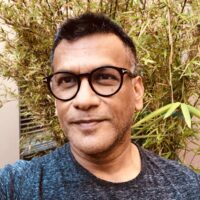 Moderator Bhaskar Sarkar (Film and Media Studies, UCSB)
Bhaskar Sarkar teaches in the Department of Film & Media Studies at UC Santa Barbara. His main research interests are globalization and media, risk media, the Global South, and Indian cinema. He is currently working on two monographs, one on Bollywood and the other on media piracy.
CWC Global
Media are global by nature; they express culture just as much as they transcend borders. The CWC Global series is dedicated to showcasing media from around the world. This series features screenings and events that place UCSB in conversation with international media makers and global contexts across our deeply connected world.
CWC Presents: Big Screen
The movie theater has always been a space of wonder and anxiety. Since the inception of the cinema, audiences have enjoyed the collective experience of viewing a film on the big screen, but fears of contagion and disease have undercut that pleasure since the cinema's earliest years. In our current moment, closures of international festivals and competition with streaming platforms have significantly altered the film industry. The Carsey-Wolf Center's "Big Screen" series at the Pollock Theater will explore this tension as we welcome cinemagoers back to the theater. The series will spotlight films made to be seen on the big screen, including works that are almost never seen in North America (Satyajit Ray), as well as classical Hollywood films (featuring Bette Davis) and early slapstick comedy (Buster Keaton and more). This series will recall those early cinemagoers who first marveled at early moving pictures or new technologies like Cinerama and CinemaScope, and invite conversations with scholars and filmmakers about their varied, personal, and unexpected experiences with the big screen.