The Films of Clarence Barlow
Tuesday, November 1, 2022 / 7:00 PM - 9:00 PM (PDT)
With Clarence Barlow (Music, UCSB)
In Memoriam: it is with great sadness and respect that we acknowledge the passing of Dr. Clarence Barlow (1945-2023). Barlow succumbed in Barcelona on June 28, 2023 from complications of a fall. He is survived by his wife, the artist Birgit Faustmann. To learn more about Barlow's distinguished and pathbreaking career, please visit this remembrance prepared by the UCSB Department of Music.
An internationally recognized pioneer of electroacoustic, computer, and interdisciplinary music, Clarence Barlow has created exquisite algorithmic compositions for traditional instruments and electronic devices since the 1970s. Barlow's interest in compositional technique has been adapted to a number of experimental films that he has made since 1988. In the six films presented as part of this program, his compositions are illustrated through visual media. Barlow's compositional address to visual representation extends our understanding of his own unique compositional approach to tonality and metricism.
This evening's program will feature the following films: Uccelli Ungheresi (1988), Kuri Suti Bekar (1998), Estudio Siete (1995/2015), )ertur( (2015), Evanescent Evidence (2021), and Zero Crossing (2001).
Composer and filmmaker Clarence Barlow joined moderator Peter Bloom (Film and Media Studies, UCSB) for a post-screening discussion of Barlow's work on film.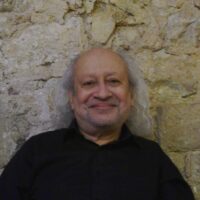 Clarence Barlow (Music, UCSB)
Clarence Barlow is a contemporary experimental composer whose work has been at the forefront of computer music. He obtained a BSc at Calcutta University in 1965 and studied the classical music of Europe and Northern India before moving to Cologne in 1968 to study electronic music and composition at the Music Academy with Herbert Eimert (1897-1972), Bernd Alois Zimmermann (1918-1970), and Karlheinz Stockhausen (1927-2007). His work in computer composition developed during the early 1970s at Utrecht University, as founder and chair of the GIMIK computer and music collective (Initiative Musik und Informatik Köln) from 1982-2002, and instructor at the Cologne Music Academy and The Royal Conservatory in the Hague. From 2006-2019, Barlow was Corwin Professor and Head of Composition in the Music Department at UC Santa Barbara.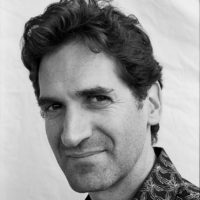 Moderator Peter Bloom (Film and Media Studies, UCSB)
Peter J. Bloom is Professor and Chair in the Department of Film and Media Studies at UC Santa Barbara. His recent work has focused on film and radio in late colonial Ghana and Malaya. He has published extensively on British, French, and Belgian colonial media including French Colonial Documentary (University of Minnesota Press, 2007), Frenchness and the African Diaspora (co-editor, Indiana UP, 2009), and Modernization as Spectacle in Africa (co-editor, Indiana UP, 2014). His current project, entitled Onomatopoeia and Empire, addresses the unifying context for radio-cinema modernity by reference to Counterinsurgency and Pan-Africanism.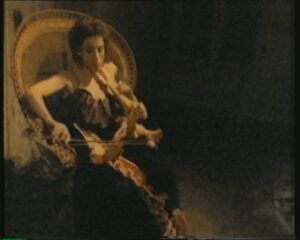 Uccelli Ungheresi (1988)
Uccelli Ungheresi ("Hungarian birds" in Italian) is a three-part video film, which is the third and final part of the composition Fruitti d'Amore for cello and electronics, written in 1988 for Frances-Marie Uitti. In this film, three "stanzas" are formally followed each time by a "refrain," itself showing a repeated dual structural division fractally extending downwards to levels of single pulses. In essence, the visual material relates to human greed.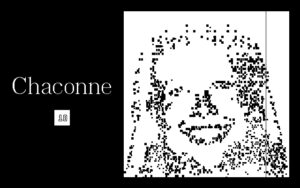 Kuri Suti Bekar (1998)
Written in 1998 for the pianist Kristi Becker, this was originally a piano piece comprising a 12-second prelude (a sonic translation of the words クリスティベッカロ [ku-ri-su-ti bek-ka-ro], ("Kristi Becker" in Japanese Katakana script), followed by a chaconne in which a photograph of Ms. Becker's face is graphically reconstructable by laying all ten 16-second cycles on top of each other. The three words forming the title are Bengali for "twenty cotton strands unemployed," an allusion to a layer of the compositional technique. Shortly after completing the music, I made a film displaying the compositional process, which after all had had the visual as its origin.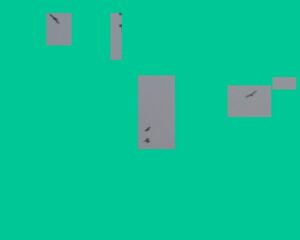 Estudio Siete (1995/2015)
To celebrate 100 years of film, the sound track of this film ("Study No.7" in Spanish) was commissioned in 1995 by the Kunsthalle (the state-run Art Hall) in Bonn, Germany, to accompany Oskar Fischinger's 1930 film Study No.6. One layer of the music paraphrases Study No.6 by Conlon Nancarrow, whose esthetically unproblematic technical brilliance resembles that of Fischinger. The other layer is a metamorphosis of Fischinger's dancing objects, effecting a "physiophonetic" correspondence between the objects' shapes and the resulting tone-cloud's sound color. In 2015, rights-related friction with people in the Fischinger Foundation led me to completely replace the video track with one of my own making, while still referring to Fischinger's objects.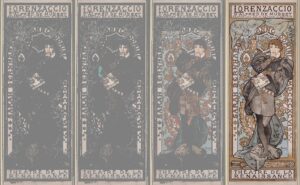 )ertur( (2015)
Written for a showing of Raj Dhawan's collection of Alphonse Mucha (1860-1939) paintings, this piece is based on the music of Mucha's friend and Moravian compatriot Leoš Janáček (1854-1928). 37 selected Mucha paintings are matched by excerpts of 37 Janáček pieces, many of them movements of larger works. Each painting's size dictates the length of the music selection. A sharp movie clapperboard crack precedes each section. At first the music is limited in range to a minor seventh (as in my 2010 piece vinte e cinco anéis – the tuning and instrumentation is identical), which gradually expands to four octaves. Each Mucha work is shown first only with its most widespread color, the rest in grey. During the run of each Janáček music, the colors expand in range, starting at the image center and moving outwards as a widening three-dimensional aperture (see the title), to finally include all original colors.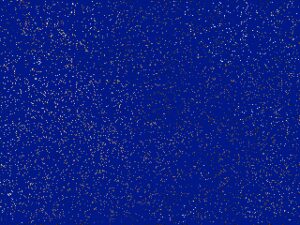 Evanescent Evidence (2021)
Evanescent Evidence, a video film of duration 4'16" made in July 2021, is entirely based on 60 random videos downloaded from the internet in 2000, their durations ranging from 7 seconds to 4 minutes. That year I began to use a PC and to use the internet on a regular basis. The videos are in 320 x 240 pixel format; a quarter of them are in stereo, the rest in two-channel mono. Every pixel in every frame derives from the corresponding frame of a film randomly chosen from the 60:at the start about 1/60th of the pixels derive from one or other of the 60 films. The audio track accompanying each frame is taken from a random 8 of the 60 soundtracks. But as the shorter films come to an end one by one, dark blue pixels and silence are inserted as placeholders. As a result, the number of downloaded pixels and samples in this video gradually decreases with time. They vanish completely at the end, hence the title.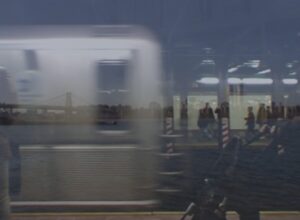 Zero Crossing (2001)
From 11/23/99 to 2/11/00, I physically went westwards around the Earth within a belt 30° wide, north of a great circle passing near Cologne, Germany (where the trip started and ended) and Wellington, New Zealand. Every day at the same stellar time (a stellar day is 23h 56m), I made a digital audio and video recording. In 2001, the sound material was edited and assembled to form a 41-minute piece reflecting the above rounding. In 2015, this audio piece formed the soundtrack for a film made by editing and assembling the video material. The title refers to crossing the x-axis of a graph of a sound wave, as well as the Greenwich Meridian, the Equator, the Dateline, and midnight between 1999 and 2000 (experienced twice, in New Caledonia, and again in Tahiti).
This event is sponsored by the Carsey-Wolf Center.
CWC Global
Media are global by nature; they express culture just as much as they transcend borders. The CWC Global series is dedicated to showcasing media from around the world. This series features screenings and events that place UCSB in conversation with international media makers and global contexts across our deeply connected world.