Script to Screen: Austin Powers
Saturday, October 3, 2020 / 2:00 PM - 3:00 PM (PDT)
With Jay Roach (Director)
Starring: Mike Myers, Elizabeth Hurley, Seth Green

In this uproarious spoof of the James Bond franchise, international spy and man of mystery Austin Powers (Mike Myers) is awakened from a decades-long cryogenic slumber to confront his old nemesis, Dr. Evil (also Myers). Lodged in the swinging Sixties, but thrown all at once into the late Nineties, Powers must team up with Vanessa Kensington (Elizabeth Hurley) to stop Dr. Evil from obtaining the nuclear weapons he needs to hold the world hostage for $100 billion—all while keeping his overactive libido in check.
With henchmen, fembots, and innuendo to spare, Austin Powers: International Man of Mystery quickly became a cultural phenomenon, spawning two sequels, countless Halloween costumes, and just as many cringeworthy impressions. Join the Carsey-Wolf Center's Script to Screen series as we revisit this most shagadelic of comedies.
Director Jay Roach joined moderator Matt Ryan for a virtual discussion of the Austin Powers trilogy. Austin Powers: International Man of Mystery can be streamed on Amazon Prime.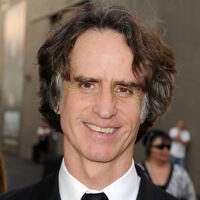 Director Jay Roach
Jay Roach is the producer and director of Bombshell (2019), which starred Charlize Theron, Nicole Kidman, Margot Robbie, and John Lithgow. The film was nominated for two Golden Globes, and for best actress and best supporting actress Academy Awards for Charlize Theron and Margot Robbie. Bombshell won an Oscar for best make-up and hair. In 2015, he directed the feature film Trumbo, starring Bryan Cranston, Helen Mirren, and Diane Lane. Cranston was nominated for an Oscar and a Golden Globe for his performance as Dalton Trumbo.
Roach received a Golden Globe for producing HBO's Game Change (2012), which he also directed. Game Change won three Golden Globes, five Emmys, and a Peabody Award. He produced and directed HBO's Recount (2008), which won three Emmys; it was nominated for eleven. Also for HBO, he produced and directed All the Way, which was nominated for eight Emmys.
Roach's career began in feature comedies. His first completed film was Austin Powers: International Man of Mystery, which spawned two sequels: The Spy Who Shagged Me and Goldmember. He also produced and directed Meet the Parents, Meet the Fockers, Mystery, Alaska, and The Campaign. Roach graduated from Stanford University with an economics degree, and earned an MFA in film production from USC.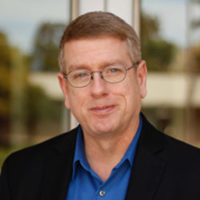 Moderator Matt Ryan
Matthew Ryan earned his MFA in Screenwriting from Loyola Marymount University in 2008. He has been the Pollock Theater Director since the theater opened in October 2010. He created and hosts the Script to Screen series, which has welcomed prestigious guests such as writer/director/producer Jordan Peele (Get Out), writer/director Damien Chazelle (Whiplash), screenwriters Emily V. Gordon and Kumail Nanjiani (The Big Sick), and writer/director/producer David Mandel, actor Tony Hale, and actress Julia Louis-Dreyfus (VEEP).
Ryan oversees the Pollock Theater Internship, which offers industry-level experience in live multi-camera television production and event planning. TV shows produced by students through this program have generated 15.1 million online views on the UCTV cable station.
This event is sponsored by the Carsey-Wolf Center, the Department of Film & Media Studies and the Scott Frank Fund for Screenwriting.
Script to Screen
The Script to Screen series examines the screenplay and its transition to the screen from the perspective of writers, directors, producers, editors, and actors. The Pollock Theater connects artists to our audience of aspiring production students, and Guild & Academy Members. Our Q&As transform into a television show that airs on the UCTV cable station. The series is hosted by the Pollock Theater Director, Matt Ryan, and co-produced by the Pollock Theater student staff.