An interview with Executive Producer Marcy Carsey
Thursday, February 6, 2020
With Marcy Carsey (executive producer)
UCSB Communication student Sophia Steinhorn interviews executive producer Marcy Carsey about her accomplished career in television. This wide-ranging discussion touches on Carsey's first job in entertainment as a tour guide at NBC in New York, the complexity of the role of the producer, and to the rapidly-evolving nature of the TV business, as well as Carsey's advice to young women entering the job market.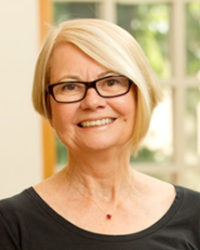 Executive Producer Marcy Carsey
Marcy Carsey is a founder with partner Tom Werner in the Carsey Werner Company, the television production company responsible for a litany of successful shows, including The Cosby Show, Roseanne, 3rd Rock from the Sun, and That 70's Show. Marcy and Tom joined forces in 1998 with the former head of Nickelodeon, Geraldine Laybourne, and Oprah Winfrey, to create Oxygen, a multimedia company that fused a new cable channel with an internet base, directed to serve women. Since closing down the production company after 25 years, she and fellow television producer Susan Baerwald recently opened Just Folk, an American folk and outsider art store in Summerland, CA.
Born in Weymouth, Massachusetts, Marcy graduated from the University of New Hampshire with a degree in English Literature, and began her show business career as an NBC tour guide. She worked as a production assistant on The Tonight Show and as a story editor for Tomorrow Entertainment before joining ABC in 1974. She rose to Vice President, Comedy Development and in 1979 was named Senior Vice President of Primetime Series. She left ABC in 1980 and formed her own production company, which became the Carsey Werner Company in 1981. In addition to being inducted into the Hall of Fame of the Academy of Television Arts and Sciences as well as the Broadcasting and Cable Magazine's Hall of Fame, the Carsey Werner producing team has received numerous awards including the Emmy, the Humanitas Prize, the Peabody, the Peoples Choice, the Golden Globe, and the NAACP Image Award. Marcy has three step-children and two children, Rebecca and John, both UCSB graduates.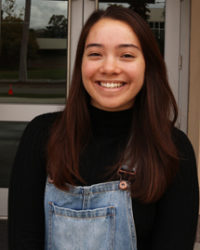 Sophia Steinhorn (Communication, UCSB)
Sophia Steinhorn is a fourth-year undergraduate student in Communication at the University of California, Santa Barbara. She has been a student staff member at the Pollock Theater for almost three years and worked production on over 90 events. She recently directed and edited Knock Down the House with producer Sarah Olson and documentary subject Cori Bush, Script to Screen: Bombshell with director Jay Roach, and Script to Screen: Toy Story 4 with screenwriter Stephany Folsom. She intends to pursue a career in entertainment after graduating in June 2020.