An interview with Co-Directors Betsy West and Julie Cohen
Monday, November 5, 2018
With Julie Cohen & Betsy West (co-directors)
UCSB Film and Media Studies doctoral student Sarah Lerner interviews co-directors Betsy West and Julie Cohen about the making of the documentary RBG (2018).
At the age of 85, U.S. Supreme Court Justice Ruth Bader Ginsburg has developed a lengthy legal legacy while becoming an unexpected pop culture icon. But the unique personal journey of her rise to the nation's highest court has been largely unknown, even to some of her biggest fans, until now. RBG (2018) explores Ginsburg's life and career through interviews, public appearances, and archival material.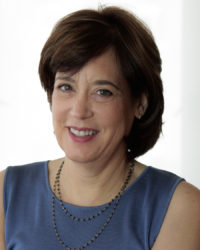 Co-Director and Co-Producer Betsy West
Betsy West is an award-winning filmmaker, journalist, and educator. She was executive producer of the Makers documentary and digital project (AOL & PBS, 2012), the feature documentary The Lavender Scare (2017), and the short documentary 4%: Film's Gender Problem (Epix, 2016). A producer and executive for over two decades at ABC News, West received 21 Emmy® Awards and two duPont-Columbia Awards for her work on "Nightline," "PrimeTimeLive," and the documentary program "Turning Point." As senior vice president at CBS News from 1998-2005, she oversaw "60 Minutes" and "48 Hours," and was executive in charge of the CBS documentary 9/11, winner of the Primetime Emmy® Award in 2002.
A graduate of Brown University, West holds a Master's in Communications from Syracuse University. In 2007, she joined the faculty at the Columbia University Graduate School of Journalism, where she is the Fred W. Friendly Professor of Professional Practice in Media and Society.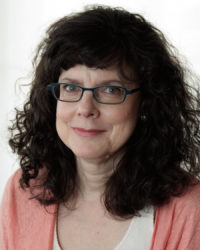 Co-Director and Co-Producer Julie Cohen
Julie Cohen has directed and produced eight feature documentaries, including The Sturgeon Queens (7th Art Releasing), which screened at the 2015 Berlin International Film Festival and 60 others, winning 10 Audience Choice Awards; American Veteran (Freestyle Digital Media) which screened at 20 festivals, and won the 2017 Panavision Showcase Award for New York filmmakers; and I Live to Sing (WNET) which won the 2014 New York Emmy® Award for Best Arts Program, one of three New York Emmys® she has won since 2012.
Before starting her own production company Better Than Fiction, Cohen was a staff producer at NBC News for nine years, where she won the Individual Achievement Award for Best News Producer from American Women in Radio and Television (Gracie Award). In the 1990s she created and produced Court TV's weekly program Supreme Court Watch. A graduate of Colgate University, she holds Master's degrees from Yale Law School, where she was a Knight Journalism Fellow, and Columbia University, where she is currently an adjunct professor in the documentary program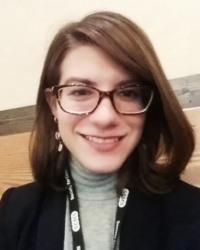 Sarah Lerner (Film and Media Studies, UCSB)
Sarah Lerner is an MA/PhD student in Film and Media at the University of California, Santa Barbara. She received her B.A. from Smith College in Northampton, Massachusetts. While at Smith, she authored a thesis called "(Re)Sounding Cinema: The Digital Age," which asks how the intersections among film, music and media are re-imagined as spectators interact with media at the current historical moment. Her research interests include feminist theory, music/sound, and art history as they pertain to moving images.