American Horror Story
Monday, December 1, 2014 / 7:00 PM (PST)
Screening Format: NETFLIX (42 Minutes)
With Dante Di Loreto (Executive Producer)
Starring: Zachary Quinto, Joseph Fiennes, Sarah Paulson, and Evan Peters

American Horror Story is an anthology series that centers on different characters and locations, including a haunted house, an insane asylum, a witch coven, and a freak show.
American Horror Story: Asylum is the second season of the American FX horror television series American Horror Story, created by Brad Falchuk and Ryan Murphy. It originally aired from October 17, 2012 to January 23, 2013. The premise of the second season marked a departure from that of the series' first season, featuring all new characters and a new location, thus marking American Horror Story as an anthology series at the time.
The season begins in 1964 at the fictional mental institution, Briarcliff Manor, following the stories of the staff and inmates who occupy it, and intercuts with events in the past and present. Following our screening, there was a Q&A with Executive Producer Dante Di Loreto, moderated by Sheila Sullivan.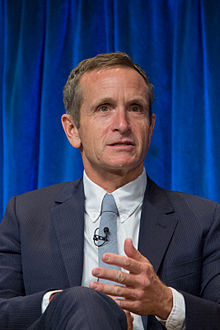 Executive Producer
Dante Di Loreto is an American film and television producer and UCSB alum most notable for executive producing Glee and American Horror Story. He is a two-time Primetime Emmy Award winner and for his work on Temple Grandin and The Normal Heart. He has also won a Daytime Emmy Award for his work on My Louisiana Sky. He is currently the President of Ryan Murphy Television.
This event was sponsored by the Carsey-Wolf Center, the Department of Film & Media Studies, the Scott Frank Fund for Screenwriting, and the Rick Rosen Fund for Television Studies.
CWC TV
In recognition of the extraordinary accomplishments of the Center's namesakes, Dick Wolf and Marcy Carsey, the Carsey-Wolf Center is committed to examining television as an institution, industry, and cultural form. In our post-network, multi-channel, multi-media environment, understanding television demands understanding its past as well as its future, through exploration of individual episodes, mini-series, and documentaries.