Beatles Revolutions: Across the Universe
Wednesday, February 27, 2019 / 7:00 PM - 10:15 PM (PST)
Screening Format: SONY 4K DIGITAL PROJECTION (133 Minutes)
With Greil Marcus (music and cultural critic)
Director: Julie Taymor


Starring: Evan Rachel Wood, Jim Sturgess, Joe Anderson, Dana Fuchs, Bono
With the hallucinatory visual style of Revolver, the poppy sentiment of A Hard Day's Night, and a songbook that spans the Beatles' discography, Julie Taymor's Across the Universe (2007) reimagines the Beatles music as the soundscape for art, revolution, and love in the 1960s. British dockworker Jude (Jim Sturgess) travels from Liverpool to the US in search of his father, but ends up falling in love with a young upper-class American, Lucy (Evan Rachel Wood). The film pays tribute to the Beatles' mythos and offers a testament to the way their music continues to inspire imagination and resonate through contemporary culture.
Music and cultural critic Greil Marcus joined Patrice Petro (Director of the Carsey-Wolf Center) for a post-screening discussion.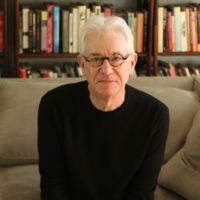 photo courtesy of Ida Lødemel Tvedt
Music and cultural critic Greil Marcus

Greil Marcus was born in 1945 in San Francisco. He is the author of Lipstick Traces, The History of Rock 'n' Roll in Ten Songs, Mystery Train, The Dustbin of History, and other books. Since 2000 he has taught at Berkeley, Princeton, the New School, the CUNY Graduate Center, Minnesota, and NYU. His column Real Life Rock Top 10, which has appeared in various places since 1986, and is collected through 2014 as Real Life Rock, appears monthly at rollingstone.com. He is currently teaching a course on Noir Culture at Berkeley. He lives in Oakland.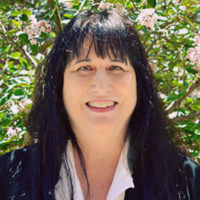 Moderator Patrice Petro

Patrice Petro is Professor of Film and Media Studies, Dick Wolf Director of the Carsey-Wolf Center, and Presidential Chair in Media Studies. She is the author, editor, and co-editor of twelve books, including The Routledge Companion to Cinema and Gender (with Kristin Hole, Dijana Jelaca, and E. Ann Kaplan, 2017), Teaching Film (2012), Idols of Modernity: Movie Stars of the 1920s (2010), Rethinking Global Security: Media, Popular Culture, and the "War on Terror" (2006), and Aftershocks of the New: Feminism and Film History (2002).
 This event is sponsored by the Carsey-Wolf Center, the Center for the Interdisciplinary Study of Music (CISM), and KCSB-FM.
Beatles Revolutions
When the Beatles burst onto the musical scene in the early 1960s, they reflected the era's great idealism and its frenzy of political protest and debate, producing music that would become synonymous with the decade itself. The CWC's winter series Beatles Revolutions examines the ways in which the band was central to broader revolutions in music, culture, and politics. The series spans documentary, animation, and fictionalized versions of the Beatles' lives, and will feature distinguished guests who have written about, toured with, and produced music for the Beatles.