1941
Tuesday, May 5, 2015 / 7:00 PM (PDT)
Screening Format: DCP (4K Digital Print) (118 minutes)
With Bob Gale (Screenwriter), Perry Lang (Actor), Chris Soldo (2nd Assistant Director), Stanzi Stokes (Assistant Casting Director), Michael Matessino (Score Restorer)
Director: Steven Spielberg


Starring: John Belushi, Dan Aykroyd, Treat Williams
1941 is a period comedy that looks at hysterical Californians after the attack on Pearl Harbor who are convinced that they are the next target. The film was directed by Steven Spielberg and stars John Belushi and Dan Aykroyd. The film received three Oscar nominations.
There was a post screening Q&A with Screenwriter Bob Gale (who also wrote the Back to the Future Trilogy), Actor Perry Lang, 2nd Assistant Director Chris Soldo, Assistant Casting Director Stanzi Stokes, and Score Restorer Michael Matessino. The event was moderated by Joe Palladino (UCSB Undergraduate Advisor) and Ross Melnick (Film & Media Studies, UCSB).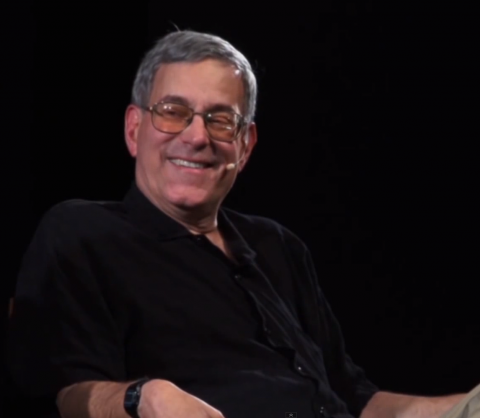 Screenwriter Bob Gale
Bob Gale is a screenwriter, producer, and film director. Creative from a young age, Gale created his own comic book as a teen and co-created film parodies with his brother before going on to receive a Bachelor's degree in Cinema from the University of Southern California. Gale and his fellow classmate, Robert Zemeckis, co-wrote several films together including 1941(1979), I Wanna Hold Your Hand (1978), Used Cars (1980), and Back to the Future. The latter earned the writing duo an Oscar nomination, and Gale continued on to write and co-produce the two sequels. He also wrote the novelization of his previous WWII comedy, 1941. Gale made his feature-film director debut in 2002 with the film Interstate 60: Episodes of the Road. In 2014, he announced a stage musical adaptation of Back to the Future was underway, which he is co-writing.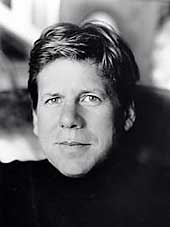 Actor Perry Lang
Perry Lang has appeared in several films and television shows, such as Teen Lust, and directed himself in Men of War(1994). He had roles in Alligator (1980), Eight Men Out (1988) and Sunshine State (2002) — all written and directed by John Sayles. He also appeared in 1941 (1979), The Big Red One (1980), The Hearse (1980), Cattle Annie and Little Britches(1981), Body and Soul (1981), Tag: The Assassination Game (1982), O'Hara's Wife (1982), Spring Break (1983), Sahara(1983), Jocks (1987) and Jennifer 8 (1992). He has directed episodes of television series such as Arli$$, ER, Millennium, Dawson's Creek, NYPD Blue, Nash Bridges, Fantasy Island, Weeds, Gilmore Girls, Army Wives, The Twilight Zone, Alias, Las Vegas, Jack & Bobby, Everwood, and Greek. He also directed himself in Men of War (1994). He is married to former actress Sage Parker-Lang, with whom he has two children.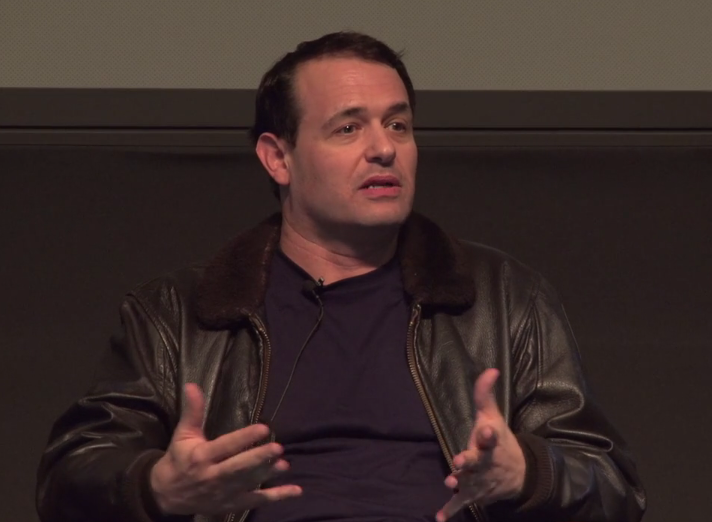 Score Restorer Michael Matessino
Michael Matessino is a writer, film historian and preservationist, with particular emphasis on the restoration of classic film music. An accomplished music mixer and editor, he has produced and/or edited, mixed and mastered music for hundreds of soundtrack projects spanning nine decades including the Star Wars Trilogy, Poltergeist, Superman, Alien, The Goonies, Back to the Future, Home Alone, the Star Trek feature films and Empire of the Sun. Also among his credits are comprehensive box sets of Jerry Goldsmith's and Bernard Herrmann's music for 20th Century-Fox and many scores from Hollywood's Golden Age including The Robe, Demetrius and the Gladiators, The Egyptian, David and Bathsheba and Ben-Hur. Several releases also feature Mike's extensively researched liner notes. Mike also co-wrote and produced the AMC special Hidden Hollywood: Treasures from the 20th Century Fox Vault, which presented long-lost musical sequences from the 1930s, '40s and '50s. He also produced and directed behind-the-scenes documentaries on The Sound of Music, Alien, The Thing, The Last Starfighter, The Guns of Navarone, and served as restoration supervisor for Robert Wise's "Director's Edition" of Star Trek: The Motion Picture.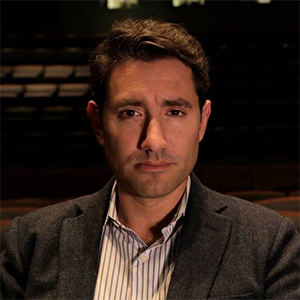 Co-Moderator Ross Melnick
Ross Melnick specializes in media industry history and analysis, film, radio, and television history, archival theory and practice, silent cinema, early radio and media convergence, newsfilm, and U.S. and global film exhibition. His most recent book is American Showman: Samuel 'Roxy' Rothafel and the Birth of the Entertainment Industry, 1908-1935 (Columbia University Press, 2012). His articles have been published in Cinema Journal, Film History, The Moving Image, and Historical Journal of Film, Radio and Television (forthcoming). This event is sponsored by the Carsey-Wolf Center and the Department of Film & Media Studies.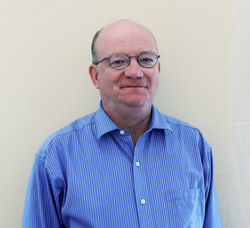 Co-Moderator Joe Palladino
Joe Palladino, after graduating from the Film Studies Department at UCSB in 1986, worked in post-production and in infomercials in Los Angeles. Returning to Santa Barbara he has been the Academic Advisor in the Film and Media Department since 1996. He has served as a programmer for both the SlamDance and the Santa Barbara International Film Festival and as the advisor for the Reel Loud Film Festival since 1997. Joe is the founder of Word Farm, a three-day intensive screenwriting camp now entering its second decade. He has also helped launch Script to Screen, a series of film and Q&A presentations at UCSB's Pollock Theater. For several years he co-chaired the Santa Barbara Table, a weekly networking forum created to foster community media production, but has stepped out to work on projects of his own. His short, The Secret Ingredient, played in the 2013 Santa Barbara International Film Festival. His most recent short, Oh Lorde: Actors, can be found on Funny or Die.
This event is sponsored by the Carsey-Wolf Center and the Department of Film & Media Studies.
CWC Classics
The CWC Classics program celebrates cinema's rich history, bringing classic films back to the big screen for critical viewing and discussion. These events feature filmmakers, academics, and professionals who can contextualize the production and historical impact of the films. The series occasionally presents classic films in their original 16 or 35 mm formats. CWC Classics events celebrate the history and significance of cinema's enduring legacy.