Actors for Autism
Saturday, April 22, 2017 / 2:00 PM - 4:00 PM (PDT)
With Patrick Doran (Participant), Mary Doran (Participant), Santosh Oommen (Animator)
As part of its commitment to engaging entertainment industries in conversations about the role of media in society, the Carsey-Wolf Center is proud to spotlight the work of individuals on the autistic spectrum in entertainment. Actors for Autism is a non-profit organization that is dedicated to the advancement, education, and training of people on the autistic spectrum. Its annual film festival celebrates the work of its students in the fields of visual effects, film/TV, animation, and video game design. This screening will feature 30 minutes of short films from the 2016 festival.
The screening will be followed by a discussion and Q&A that addresses the work of Actors for Autism and the role of people with autism in entertainment industries from multiple perspectives.
There will be a post Q&A reception in the Michael Douglas Lobby.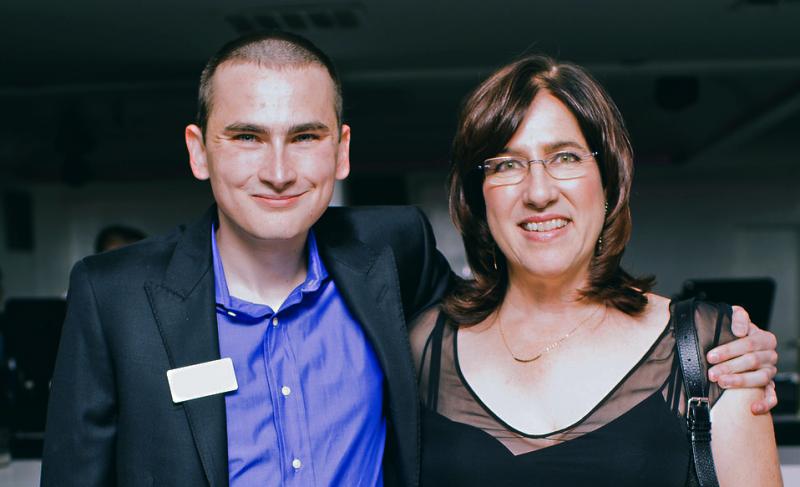 Actors for Autism Participant Patrick Doran
Patrick Doran, Actors for Autism Participant
Patrick Doran lives in Pasadena and graduated from Village Glen High School in 2011. He attended the Advanced Media Vocational Academy through Actors For Autism, completing his training in editing. He is also proficient in audio editing and quality control. Patrick currently edits a recurring television show, Furever Friends, for the city of Glendale. He received a commendation from the mayor of Glendale for this work. Patrick has also edited work for documentary films, advertisements and AFA celebrity interviews.
Mary Doran is Patrick's mother. She is a UCSB alumna, an artist and an advocate for her son.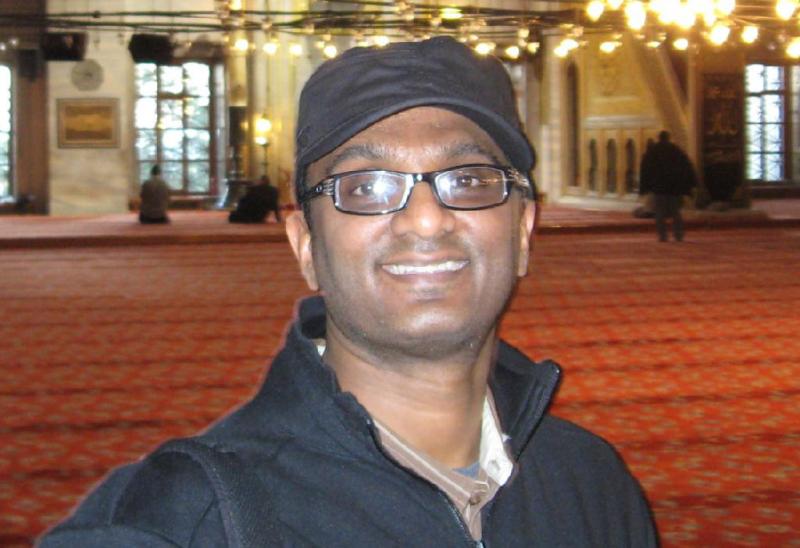 Animator Santosh Oommen
Santosh Oommen has worked in animation since 1997, starting at Playhouse Pictures as an assistant animator and working as an animator for a number of studios including Jim Henson Interactive, Flat Earth Productions, Netter Digital, IXL, S4 Studios, Station X, The Collective, and Smashing Ideas. His clients include Smashing Ideas, NBC Studios, Disney Channel, MTV, and a number of other studios. He has worked on several TV projects including Starship Troopers, Max Steel and a number of different pilots at Cartoon Network and E! entertainment channel. His released games include Revenge of the Sith (the best selling game on Xbox), Wraith Unleashed, Muppet Monster Race, and an unreleased Indiana Jones game. Santosh continued to work in a animation supervisory position at Smashing Ideas for several History channel documentaries and has worked as a talent recruiter for Smashing Ideas Los Angeles. In 2004 Santosh began teaching part time and taught at a several schools including, Platt College, Gnomon, Montecito Fine Arts, Lab Schools and Art Institute Inland Empire and finally at AMVA. In 2008, he went back to school to get his MFA in storyboarding at Academy of Art University in San Francisco. His current projects include co-writing a feature film with an animation producer from DreamWorks and producing a personal graphic novel called Gas Mask to be published in 2018. He has employed graduates of the Actors for Autism program in his animation work.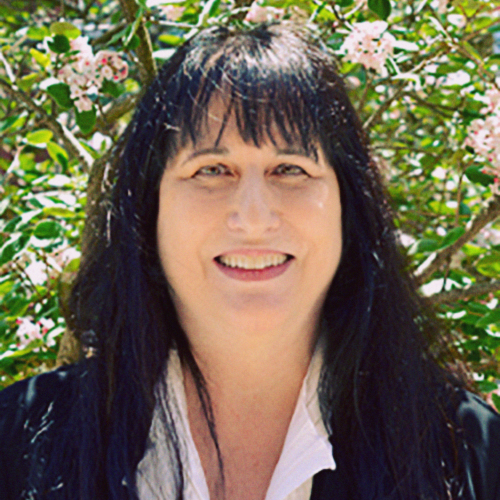 Moderator Patrice Petro
Patrice Petro is a Professor of Film and Media Studies and Dick Wolf Director of the Carsey-Wolf Center and Presidential Chair in Media Studies. She is the author, editor, and co-editor of eleven books, such as After Capitalism: Horizons of Finance, Culture, and Citizenship (with Kennan Ferguson, 2016), Beyond Globalization: Making New Worlds in Media, Art, and Social Practices (with A. Aneesh and Lane Hall, 2011), Aftershocks of the New: Feminism and Film History (2002), and Joyless Streets: Women and Melodramatic Representation in Weimar Germany (1989). Most recently, she has completed a volume entitled The Routledge Companion to Cinema and Gender (with Kristin Hole, Dijana Jelaca, and E. Ann Kaplan) which was released in 2017.
This event is sponsored by the Carsey-Wolf Center.