Subversives: Insiang
Wednesday, October 28, 2020 / 7:00 PM - 9:30 PM
Screening Format: 4K digital projection (95 Minutes)
With José B. Capino (English and Cinema Studies, University of Illinois at Urbana-Champaign)
Director: Lino Brocka


Starring: Hilda Koronel, Ruel Vernal, Mona Lisa
Shot on-location in the slums of Manila during the dictatorship of Ferdinand Marcos, Insiang (Lino Brocka, 1976) is an unflinching depiction of urban poverty under martial law. The film combines stark social realism with explosive melodrama centering on the revenge plot of a young woman (Hilda Koronel) after she is raped by her mother's tyrannical lover (Ruel Vernal). Building tension with claustrophobic cinematography and tight zooms, Insiang culminates in an act of vicious reprisal against a cruel world. Its critical lens on urban life drew the ire of Ferdinand Marcos, who blocked its initial release, as First Lady Imelda Marcos criticized the film's lack of a "beautiful view" of the country. Subsequently smuggled into the Cannes Film Festival by producer Ruby Tiong Tan to prevent confiscation, Insiang became the first Philippine film screened at Cannes and stands as one of the most well-regarded films of Brocka's career and of Philippine cinema.
José B. Capino (University of Illinois at Urbana-Champaign) will join moderator Miguel Penabella for a post-screening discussion.
This event is free but a reservation is recommended in order to guarantee a seat.
Tickets will be released on Wednesday, 10/14 at 11am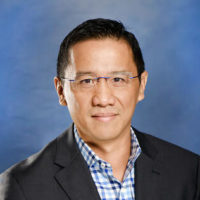 José B. Capino (English and Cinema Studies, University of Illinois at Urbana-Champaign)
José B. Capino is an Associate Professor of English and Cinema Studies at the University of Illinois at Urbana-Champaign. He is the author of Dream Factories of a Former Colony: American Fantasies, Philippine Cinema, winner of the 2012 Book Prize in Cultural Studies from the Association of Asian American Studies. His new book Martial Law Melodrama: Lino Brocka's Cinema Politics was recently published by the University of California Press. His writings have also appeared in Film Comment, Cinema Journal, and in liner notes from the Criterion Collection.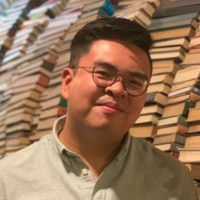 Moderator Miguel Penabella
Miguel Penabella is a PhD student in Film and Media Studies at the University of California, Santa Barbara. His research deploys the specter as a theoretical framework for examining historical revisionism and questions of national cinema in the Philippines. He is also interested in theorizations of cinematic temporality with regards to national identity, memory, spectatorship, and slowness, focusing specifically on Southeast Asian filmmakers. He is a member of the Media Fields Journal editorial collective.
This event is sponsored by the Carsey-Wolf Center.

Subversives
Throughout film history and across the globe, filmmakers have resisted social conventions and attracted the ire of governments and censorship boards. The Carsey-Wolf Center's fall 2020 screening series will showcase films considered politically, socially, culturally, and ideologically subversive. From mischievous caricatures to biting social critiques, the films in this series invite discussion of the efficacy of subversion and the historical contexts that have rendered these works subversive in the first place.